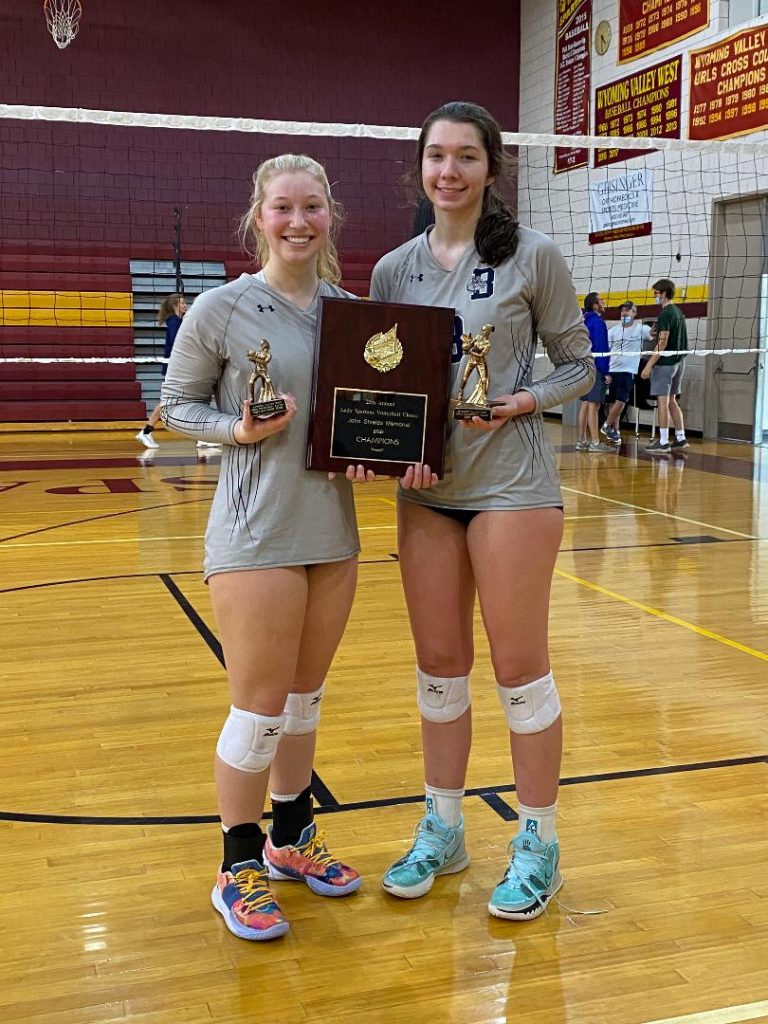 Cecelia Isenberg was named Most Valuable Player and Morgan Nevel made the all-tournament team Saturday when Berwick won the Spartan Classic girls volleyball tournament at Wyoming Valley West.
The eight-team event began with pool play and matches that consisted of two sets of 25. The pool play created the seeds for quarterfinal and semifinal rounds of one-set matches to set up the best-of-three final.
Berwick defeated Nanticoke, 25-19, 25-15, in the championship match.