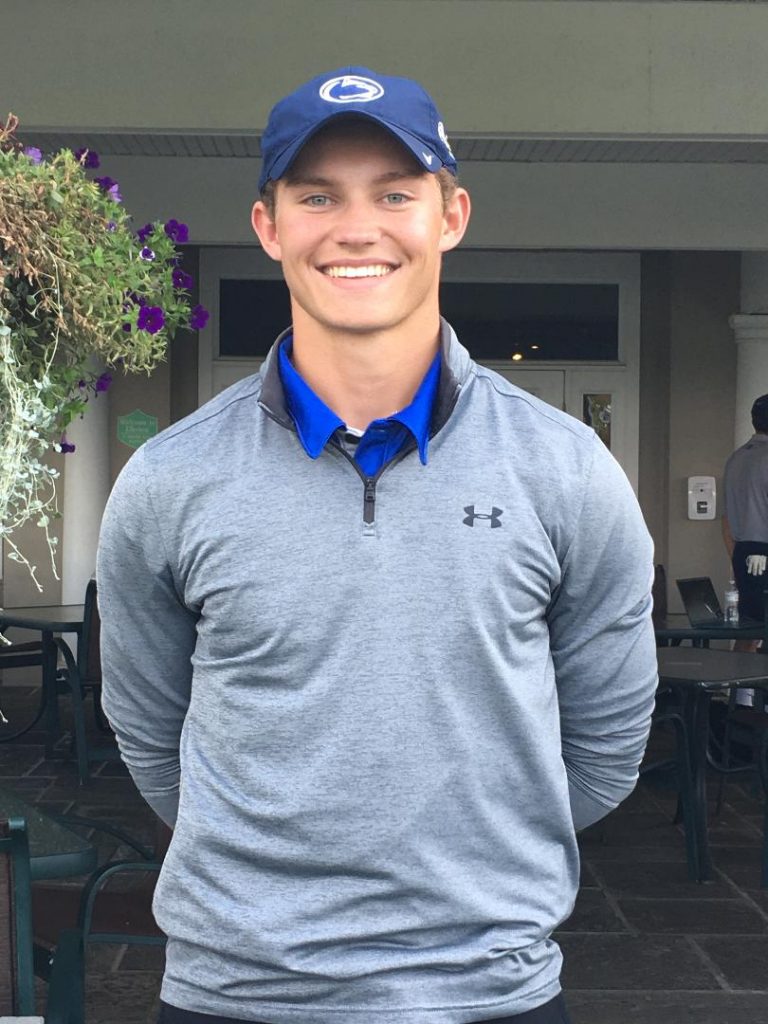 By Tom Robinson, NEPASportsNation.com
GREENFIELD TWP. – Mid Valley's Eddie Kaufman had never won a golf tournament before his back-nine comeback in August's Bob Simons Classic at Elkview Country Club.
In his next chance, five weeks later on the same course, Kaufman again stormed through the back nine on his way to finishing first, earning medalist honors Monday during Lackawanna League boys qualifying for next month's District 2 Individual Championships.
Kaufman birdied the par-4 10th, 11th, 13th and 15th holes, shook off a bogey at 16 and birdied the par-5 17th on his way to a 32 on the back nine and a sizzling 5-under-par, 67.
"The back nine, I started off great," Kaufman said.
Riverside's Michael Maslanka was the best player on the front nine, posting a 33 for a two-shot lead.
"I knew Maslanka was two shots ahead of me, so I decided to try to make an attempt of making a push there," Kaufman said of the early holes on the back nine. " … My putting stroke felt so much better on the back and my wedge game was getting dialed in.
"It felt great."
Maslanka also shot the day's only other under-par round with a 71, but Kaufman's response to a late bogey finished off their head-to-head battle.
It was a delicate, downhill, 20-footer for the birdie on 13, however, that stood out to Kaufman.
"I had to basically hit it with a feather to get it to go in," he said. "A lot of these birdies I hit today, I knew they were going in. I had really good lines on them.
"I saw the lines well today and my stroke felt really smooth."
Kaufman is comfortable at Elkview, his home course, and looking forward to a return home for the District 2 Championships Oct. 3.
"It's definitely a confidence and momentum booster," Kaufman said.
Kaufman finished the day with eight birdies, seven pars and three bogeys.
Before Maslanka pulled ahead late in the front nine, the two low scorers matched birdies on 1 and 4 to quickly get to 2-under.
Kaufman turned the two-stroke deficit into a three-stroke lead by bettering Maslanka on each of the first four holes on the back nine before Maslanka got a stroke back with a birdie at 14.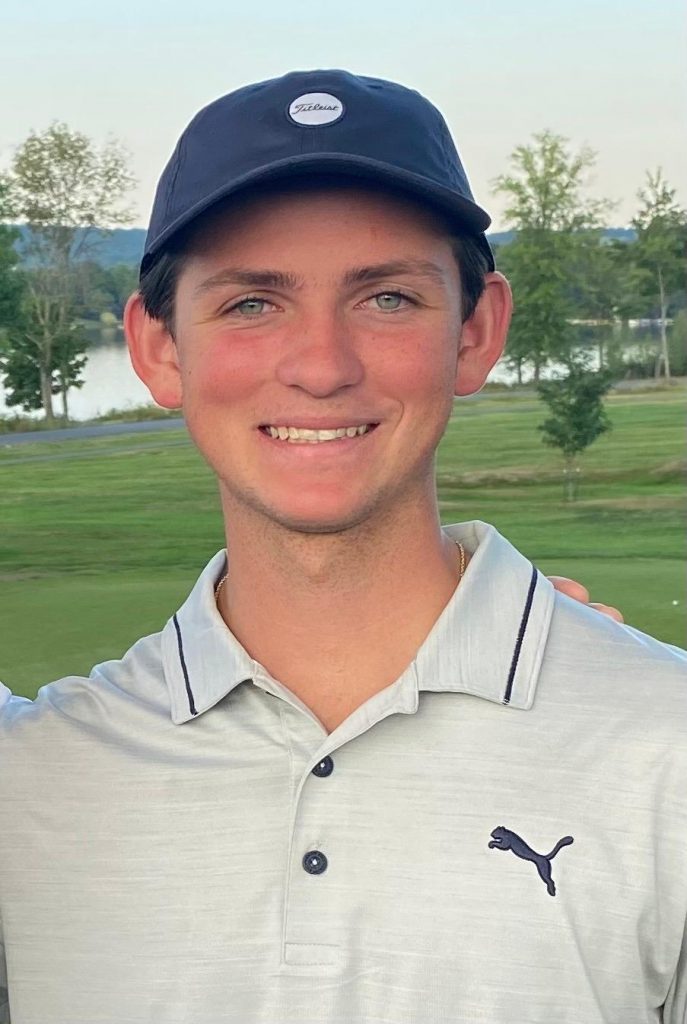 While Kaufman and Maslanka posted the day's two best scores, Valley View's L.V. Pegula was next with a 74, which led the Class 3A portion of the qualifying.
Pegula was one shot ahead of Wallenpaupack's Kevin Wortmann in Class 3A.
Lackawanna Trail's Gavin June also shot 75 to place third in Class 2A.
By district qualifying rules, boys needed to shoot 93 or better and finish in roughly the top one-third of the field. The district allots two spots per member school from each of its two leagues when determining available spots.
That meant the top 30 in Class 2A and top 16 in Class 3A, if that many hit the qualifying score.
Of the 77 Class 2A players,27 wound up meeting or beating the 93.
In Class 3A, 17 players shot 88 or better and a thunderstorm that arrived minutes after play concluded eliminated the feasibility of a three-way playoff for the final two spots, so 17 players were able to advance.
Defending district team champion and unbeaten Lackawanna League Class 2A Division leader Scranton Prep advanced all six of its players in the small school classification. Riverside qualified five.
Abington Heights, which is the unbeaten leader of the league's Class 3A Division, advanced five of its six players.
Robert Munley led Abington Heights with a 77, tying North Pocono's Alex Wilson for third in Class 3A.
Ben Boyanoski led Scranton Prep with a 78, matching Cullen Moran from Holy Cross for fourth in Class 2A.
MORE COVERAGE
Boys qualifying scores: Lackawanna League boys golf district qualifying scores – NEPA Sports Nation.
Girls qualifying story and scores: Powell, Cafarella lead qualifying – NEPA Sports Nation.