Below the headlines there are many efforts that contribute to team success. NEPA Sports Nation takes a look at some of those from Aug. 19-29 and will recognize several of them here each week.
CHRIS CONSERETTE, Valley View, football
Conserette, a junior cornerback, led the Valley View defense in a 34-14 win over Dallas. He made eight tackles, assisted on five more and forced a fumble.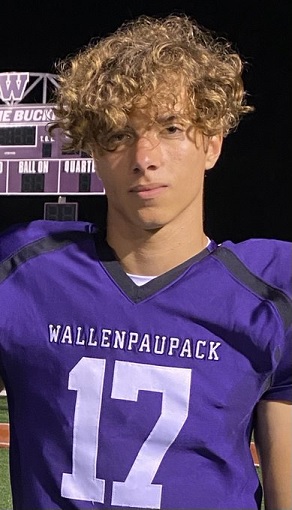 ROMAN LEVANT, Wallenpaupack, football
The opening week's highest-scoring kicker made field goals from 36 and 27 yards, went 5-for-5 on extra points and put five kickoffs in the end zone for touchbacks. He also had a pair of 29-yard punts in a 41-6 victory over Honesdale.
ALYSSA TRAUGER-EMALYN WESTFIELD, Tunkhannock, girls tennis
With the other four points decided and Tunkhannock locked in a tie with Hanover Area, the second doubles team of Trauger-Westfield pulled out a 7-5 win in the second-set tiebreaker for a 6-2, 7-6 victory in its match and a 3-2 team win for the Lady Tigers.
TYLER WASSEL, Pittston Area, boys golf
Wassel could have been in for a long day when he opened an Aug. 26 golf match at Wilkes-Barre Golf Club with a triple bogey. Instead, he settled in to play the remainder of the nine-hole match in 1-under, posting a 38 for his team's second-best score in a 161-181 victory over Wilkes-Barre Area.
SINCERE WILLIAMS, Wilkes-Barre Area football
Williams, a 148-pound sophomore defensive back, had a dozen tackles, including two for losses, and assisted on one more in a 35-13 win over Scranton.
MORE
Center City Print Athlete of the Week: https://nepasportsnation.com/preparation-paid-off-for-sipe/.
District 2 Honor Roll: Sipe's tournament win was just one of the impressive efforts in the first 11 days of the season. Check out more at https://nepasportsnation.com/district-2-honor-roll/.