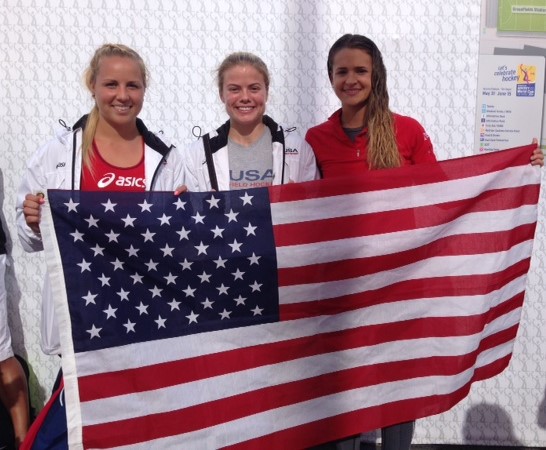 Wyoming Seminary graduates Kelsey Kolojejchick and Kat Sharkey were teammates again in 2016 when the United States women's field hockey team put together its best pool play performance ever within an Olympic Games tournament.
A 2-1 quarterfinal loss to Germany prevented Team USA from leaving the Rio de Janeiro Summer Olympic Games with a medal to join the 1984 team, which earned bronze for the only medal in team history.
The loss left the United States in a four-way tie for fifth, four years after finishing last in the 12-team field at the London Games.
Kolojejchick and Sharkey were a big part of the team's 4-1 finish for second place in the six team Pool B where it lost only to Great Britain, 2-1.
Team USA won its first four in Brazil before losing to Great Britain and Germany back-to-back.
Kolojejchick, a four-time All-American at the University of North Carolina, started all six games at midfield and rotated through the forward line as well. She also played the vital flyer position on the penalty corner defense, daringly "flying" out of the cage to challenge shooters at the top of the circle.
Sharkey started the last five games and played in all six on a forward line that helped make Team USA the highest-scoring team in the field during pool play. A two-time National Collegiate Athletic Association Division I scoring champion while at Princeton University, Sharkey had two assists at the Olympics.
Kolojejchick was credited with one assist.
In addition to the two Wyoming Seminary graduates, Team USA took 2012 Olympian Paige Selenski, a Dallas graduate, to Brazil as one of two alternates. Those alternates could only be used in the event a player was removed for the rest of the tournament for an injury and Selenski wound up not being called upon.