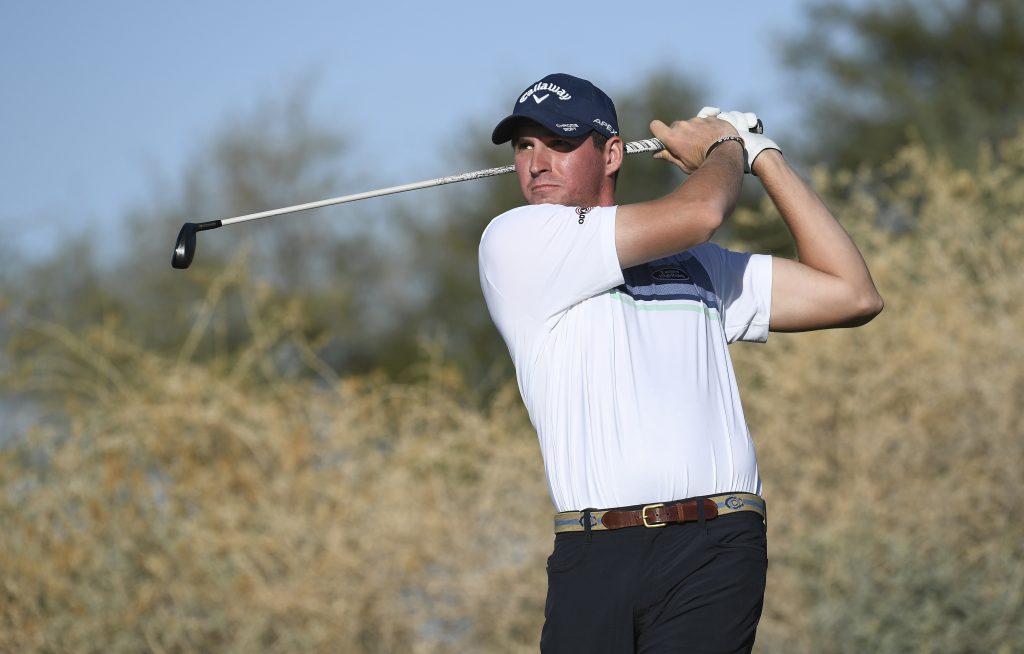 By Tom Robinson, NEPASportsNation.com
Brandon Matthews has found a way to win many golf tournaments – a Pennsylvania Interscholastic Athletic Association state title while at Pittston Area, a school-record eight college victories at Temple University, multiple prestigious events around the Philadelphia area and now three PGA Tour Latinoamerica events.
A tournament he did not win, however, still ranks among the most important in the career of Matthews, who is preparing for his third full season on the Korn Ferry Tour in 2022.
Eight years ago this week, Matthews advanced to the quarterfinals of the U.S. Amateur before being eliminated by eventual finalist Oliver Goss from Australia, 5 and 3, in the Aug. 16 quarterfinals.
The 2013 U.S. Amateur was part of a big summer for Matthews, who at 19 years old was the first alternate for the U.S. Open at Merion where a spot never opened up. He also placed second in the Pennsylvania Amateur before making it into the final eight at Brookline Country Club in Massachusetts.
"That was a really big year for me," Matthews said in a recent telephone interview. "I played very, very good golf throughout the entire year. I believe I got to 30-something in the world (rankings) for amateurs at some point.
"The momentum that gave me propelled me to an incredible next year, year and a half. I ended up, off of that year, the next fall and spring in college, that was the year I earned All-American status, too.
"When you're riding high on confidence, it really is a beautiful thing."
It was a summer full of clutch performances for Matthews.
During U.S. Amateur qualifying at Bryn Mawr, Matthews shot 136 for 36 holes for a three-stroke victory when all he needed was a top-five finish to make it to Brookline for the Aug. 12-18 event.
Once in Massachusetts, Matthews opened with a 3-under-par, 69 on the way to 141 for 36 holes to finish tied for 20th as the 312-player was trimmed to the 64 that made the match play bracket.
The tournament could have ended right there for Matthews, who trailed by two holes with four to play only to rally and take three of those holes for a 1-up victory over Matt Pinnizzotto in the first round.
Matthews then rolled over Gavin Green, 4 and 3, and Charlie Danielson, 3 and 2, to become one of three Americans in the final eight where all of them lost.
Matt Fitzpatrick from England went on to claim the title.