PICTURED ABOVE: The late Dave Lauriha with his goddaughter, Bridgette Robinson.
By Tom Robinson, NEPASportsNation.com
As parents of one young daughter with another on the way, my wife, Daria, and I had an important decision to make.
Who should we ask to be godfather?
When Bridgette arrived early Christmas morning nearly 32 years ago, we already had one gift in place. In trying to determine where to turn for that extra guidance and love in times that parents and grandparents need a little support, we could not have made a better choice.
At the time the decision came up earlier that year, Dave Lauriha was still a relatively new friend. It was clear we shared not just the same profession and employer, but also the same interests and ideas in and outside of the workplace.
Bridgette got the best possible godfather and Dave and I took another step in solidifying the greatest friendship I've ever known.
I lost that friend Tuesday morning when David Lauriha died from atypical Parkinson's disease. An Archbald resident, he was 57 years old.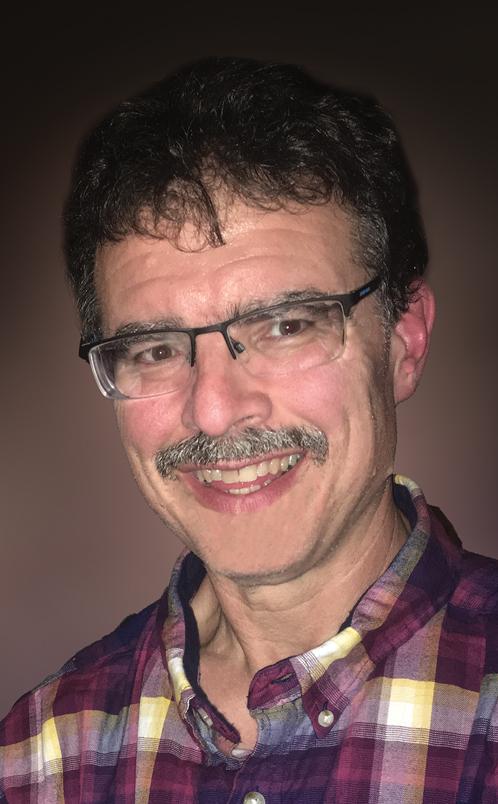 In Dave and his wife, Michele, we gained so much more than what we were asking and expecting.
As a couple, they provided their loyalty through difficult times that we could not know were ahead. Bridgette had the support of not just Dave, but also Michele, whenever she needed it most. And, they shared their love and guidance, not just in fulfilling the requested role in Bridgette's formative years, but also with our older daughter, Kasey.
Without being asked, they always knew when to include Kasey in the fun adventures, and, more importantly, knew to look out for her well-being in the same way they always had Bridgette's best interests in mind.
I share my family's loss as an attempt to try to begin telling about the person the world lost this week, someone who touched local sports as an athlete, a volunteer and an award-winning, dedicated reporter.
One cannot overstate how consistently intent Dave was on doing the right thing without ever mentioning whether it was difficult or inconvenient for him. He simply was the friend who could be counted on to do what was needed without adding to any guilt one might feel for being in more frequent need of assistance.
Those traits carried over to his professional life as well.
We both spent our lives working and playing in the athletic world, so excess sports analogies unfortunately are somewhat inevitable.
Dave's skills on the soccer field allowed him to pile up goals, in sometimes flashy style, while earning all-state honors at tiny Forest City Regional High School. His off-field personality fit much more with the role player, always intent on supporting and making those around him better.
As a better-ball golf partner in stakes low enough to be considered for entertainment purposes only, Dave would agonize over each of his own decisions. Should he hit the 8-iron hard or the 7-iron easy?
When his partner's shot was being considered, even in times when there might be a little more on the line, however, those doubts evaporated. Dave could spot the approach a partner was most comfortable in and quickly encourage it. And, if it happened to go wrong, he never reacted in a way that would add to the disappointment.
When it came to work, Dave was a star to those who shared his passion for soccer, but more often he was understanding the all-important, behind-the-scenes roles that so many miss.
Before information was so constantly shared through e-mail and text messages, often containing pictures of scoresheets taken with smart phones, the sports media compiled a little of its sports information through fax messages. The rest came in an often-tedious process that went on for hours each night, a series of phone calls, in which coaches, scorekeepers and volunteers would read off the information that makes up a report for each game.
When the phone would ring on a desk surrounded by sports writers, Dave had a knack for having one of the quickest triggers in saying "hello" even if he had just ended a long call. As a sports writer for the Scranton Times-Tribune, Dave was on dozens, probably hundreds, of those phone calls for each game he covered in person.
It's easy in that situation to just switch over to auto pilot and begin typing or writing down what one is told regardless of whether it made sense or added up.
Dave had a way of remaining engaged, not only gathering what was being reported, but adding it up in his head at the same time. That way, as the call was winding down, he could ask the appropriate questions, fix potential errors and most importantly, make sure credit went to those who were most deserving.
Countless errors never saw the light of day because he cared to always be on the alert to make sure each game on the busiest of nights got as much attention as it was feasible to give to it.
That's just one piece of the work to which Dave devoted more than two decades of his life. But, in so many ways, it summed up how much of his time was spent doing the right thing rather than the easiest thing.
Some of his best work was done, not when his byline would call attention to it as his own, but in the endless pursuit of accuracy when fairness and the public's confidence in receiving correct information were the stakes.
It was traits like those that made me first learn to respect Dave as a co-worker. The same approaches to life, in and out of sports, led me to think my new friend was the right one to pull closer as my young family expanded.
When Dave left the Times-Tribune, his impact was noted by soccer coaches around the area and the state as a whole. Dave was appreciated by some of the Lackawanna Soccer League coaches for being the advocate they had needed while guiding the league through its formative years. In 2009, LSL coaches honored him for "loyal and dedicated service to the sport of soccer in NE Pennsylvania" and the Pennsylvania Soccer Coaches Association presented him with the Gerald Botdorf Service Award for long-standing and commended service to soccer both on and off the field. Those awards were added to others Dave received from the Pennsylvania Interscholastic Athletic Association, District 2 of the PIAA and the Minor League Football National Association.
Dave had turned his high school soccer success into a scholarship from Geneva College, before completing his playing career and his studies at the University of Scranton.
After his writing career at the Times-Tribune, Dave continued his involvement in sports as a volunteer youth soccer and softball coach and secretary of the Valley Petunia Softball League. He used his knowledge of statistics as an International League official scorer for home games of the Scranton/Wilkes-Barre RailRiders.
Through it all in the often-boisterous world of sports, Dave conducted himself as a quiet gentleman. It's an attribute that shined through in even the most trying of times. He will be missed dearly.