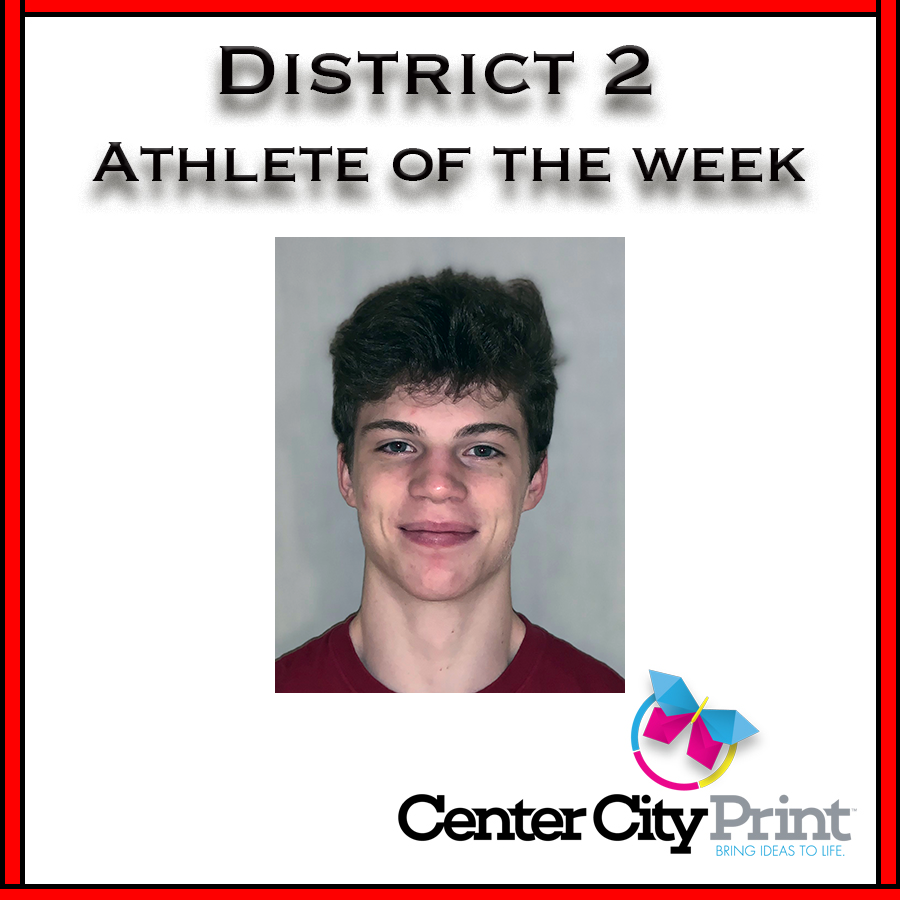 By Tom Robinson, NEPASportsNation.com
SCRANTON – Jason Shields showed there is more than one way to score, more than one way to contribute on the boards and more than one way to set up his teammates.
Shields also showed there was more than one way for the Scranton Knights to win games en route to their first Lynett Memorial Tournament title in nine years.
That performance led Shields to landing the boys basketball tournament's Most Valuable Player Award and now recognition as the Center City Print District 2 Athlete of the Week for the period ending Jan. 2.
Shields had 39 points, 23 rebounds and 14 assists in the tournament, helping the Knights rally in the second half of both rounds at the Lackawanna College Student Union.
"That's obviously a very good team and arguably the best player in the area and he went out and showed it," Dunmore coach Kevin Clark said after Shields' first career triple-double led Scranton to a 71-60 victory in the first round. " … He's a good passer and we were so worried about him scoring."
Shields has grown accustomed to defensive attention, but he said Dunmore went a step further than he had previously seen.
"Dunmore played me the toughest in terms of straight not wanting me to shoot the ball at all," Shields said after his 19-point, 16-rebound, 10-assist effort. "Getting face-guarded up and-down the court 94 feet every play gets to be a little much, but I think I handed it well and made plays for my team the best I could."
Shields was the leading scorer in both games, but the semifinal was a more-balanced effort with all five starters reaching double figures.
In the final, Shields took over during the game's decisive streak. He had 9 of his team's last 18 points over the final 8:15 to finish with a game-high 20.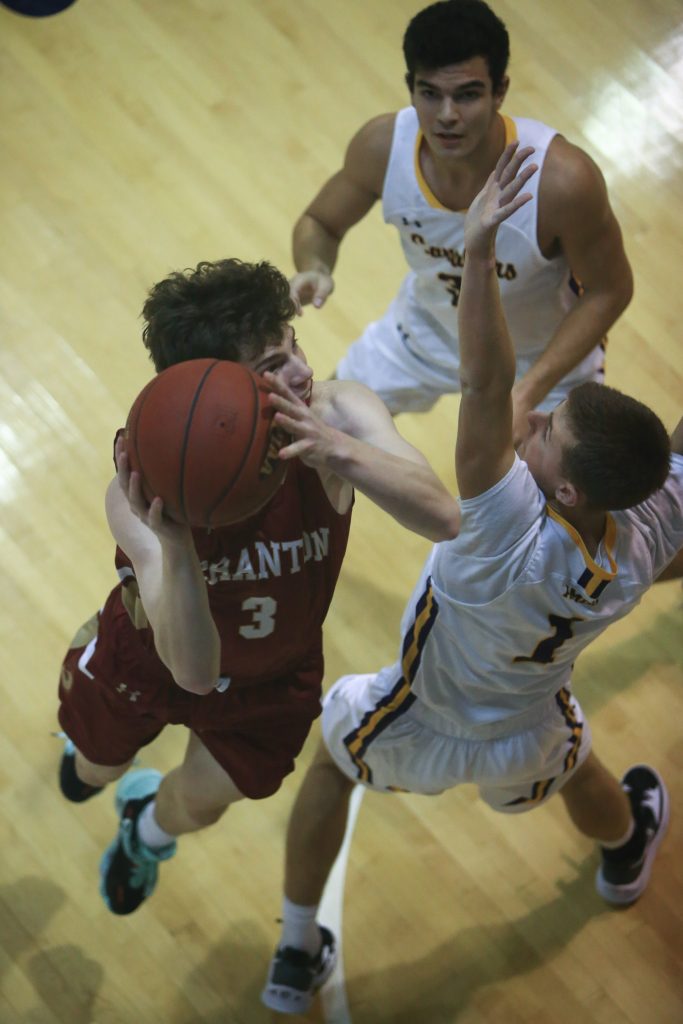 Shields hit an elbow jumper while gliding to his left to pull the Knights within a point at the end of the third quarter, then scored the first five points of the fourth quarter on a 3-pointer from the right wing and two free throws to put Scranton ahead to stay in a 50-46 victory over Scranton.
"Coming out here and getting to hang a banner means a lot for my coach (Tony Battaglia) and these guys in the locker room," Shields said.
During the tournament, Shields scored on 3-pointers, elbow and baseline jumpers, drives, tip-ins, rebounds of his own misses and a layup off a back-court steal. He got to the line and converted on 12 of 18 attempts.
In addition to hitting the offensive boards, Shields had more defensive rebounds (13) than any two players combined during the semifinal and was his team's top defensive rebounder in the final.
Shields used those defensive rebounds to show off the long outlet passes that triggered the Scranton fastbreak and produced some of his assists. When the Knights slowed down long enough to run a half-court set, Shields also displayed a knack for reading double teams and finding teammates for easy baskets.
"He's been a great all-around player," Scranton coach Tony Battaglia said of Shields, last season's Lackawanna League Division 1 Player of the Year, according to NEPABasketball.com.
Shields is also the only returning first-teamer from last season's all-District 2 team, also selected by our partner website. After leading the Knights to Lackawanna Division 1 and District 2-4 Class 6A titles as a junior, he became one of the leaders of the NEPA Elite Coyle 17U AAU team in his second summer with the team out of Riverfront Sports in Scranton.
Jason is the son of Jim and Teri Shields from Scranton.
OTHER WEEKLY HONOREES
Honor Roll: https://nepasportsnation.com/district-2-honor-roll-18/.
Key Contributors: https://nepasportsnation.com/key-contributors-18/.
PREVIOUS WINTER ATHLETES OF THE WEEK
Dec. 10-12, Austin Finarelli, Dallas boys basketball: https://nepasportsnation.com/finarellis-career-best-effort-cited/.
Dec. 13-19: Deegan Ross, Lackawanna Trail wrestling: https://nepasportsnation.com/quick-pins-by-ross-fuel-title-push/.
Dec. 20-26: Kylie Lavelle, Riverside girls basketball: https://nepasportsnation.com/lavelle-leads-new-look-lady-vikes/.