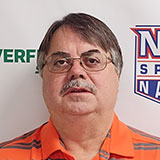 By Tom Robinson, NEPASportsNation.com
All four Lackawanna Football Conference titles will be decided on the final weekend of the regular season, all in head-to-head showdowns that leave only one conference team doing any scoreboard watching.
Mid Valley can get a piece of the LFC Division 3 title if it wins at Carbondale and Dunmore can knock off first-place Lakeland. That would create a three-way tie that would also include the Spartans and Bucks.
The other three divisions all have the two divisional-unbeatens going head-to-head in winner-take-all battles.
North Pocono and Delaware Valley will decide Division 1, Scranton Prep and Valley View will meet in Division 2 and Lackawanna Trail and Old Forge square off in Division 4.
Throw in some rivalry games and this could be a difficult week to predict outcomes.
But, of course, we'll try anyway.
The close games this year have often come in some unexpected places and previous showdowns have not always created late-game intrigue. We both hope and expect that to change with some of these matchups going down to the wire.
A look at his week's games, with home teams in bold italics.
THURSDAY NIGHT LIGHTS
Some titles and rivalries could be settled in miserable conditions, if weather forecasts are accurate. Others are being decided with one less day of preparation where teams agreed to move up a night to try to avoid the rain. Two of the five Friday games are the championship battles.
Old Forge 21, Lackawanna Trail 20
Lakeland 20, Dunmore 13
Mid Valley 25, Carbondale 22
Nanticoke 16, Hanover Area 13
Honesdale 37, West Scranton 14
MORE TITLE SHOTS
While the Scranton Prep-Valley View and Delaware Valley-North Pocono games decide divisional supremacy, Williamsport will have a shot to create a tie for the best record in the Wyoming Valley Conference Class 6A/5A Division.
Delaware Valley 21, North Pocono 20
Scranton Prep 41, Valley View 40
Williamsport 25, Hazleton Area 21
IN THE NEIGHBORHOOD
The 57th meeting between Pittston Area and Wyoming Area may have the most tradition, but there are other neighbors going head-to-head to close out the regular season, with varying degrees of rivalry in the matchups.
Wyoming Area 32, Pittston Area 13
Wallenpaupack 21, Western Wayne 13
Dallas 30, Tunkhannock 15
Scranton 13, Abington Heights 12
THE REST
If more schedule changes do not enter into the mix, Susquehanna and Holy Redeemer will close out the season Saturday night at King's. The other games will be played Friday.
Susquehanna 39, Holy Redeemer 26
Berwick 26, Wilkes-Barre Area 15
Crestwood 25, Wyoming Valley West 24
Lake-Lehman 28, Riverside 19
Holy Cross 29, Montrose 8
KEEPING SCORE
Last week was a pretty good week at 15-3, but it was an even better one for our friendly competitor, The Rick's Picks, over at NEPAFootball.com. Rick Notari went 16-2 to pull within four in the win column and 4½ games overall.
My season record keeps creeping closer to that 80-percent mark at 123-31 (79.9 percent). The Rick's Picks are 119-36 (76.8 percent).
Like the Mid Valley Spartans and Dunmore Bucks, Rick goes into the weekend hoping to force a tie – at least in the win column. And, I can't blame him for concentrating on that number, making me pay for the game I forgot to document in this space.
With a four-game gap and four games picked differently, at least a share of the lead is on the line.
To see where Rick disagrees – or to see what else he addresses in this week's predictions column – check out The Rick's Picks at: https://www.nepafootball.com/2021-the-ricks-picks-week-10/.