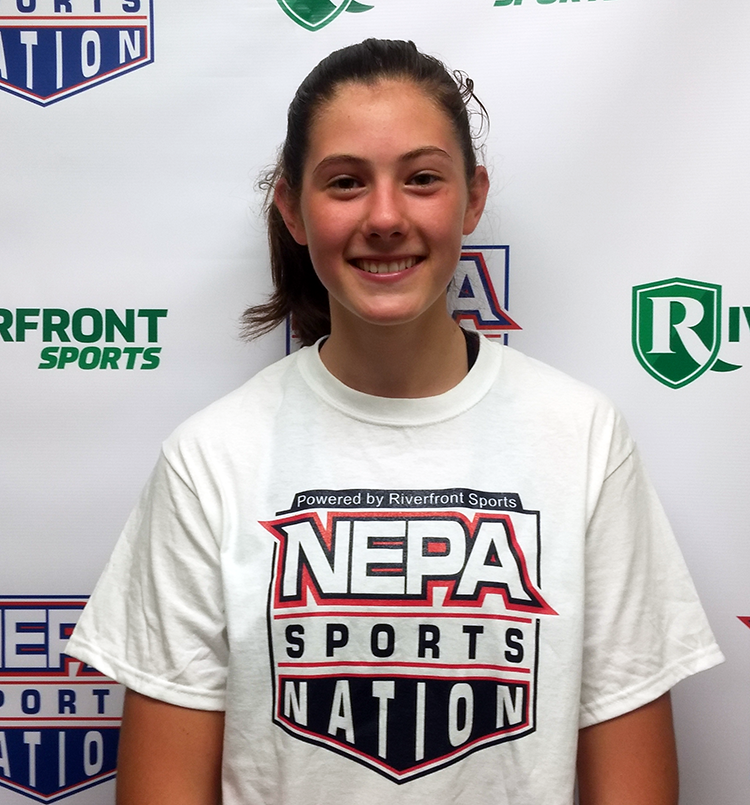 Dunmore junior Ciera Toomey earned her second straight state golf medal Monday, shooting an 8-over-par, 80 to place sixth in Class 2A girls at the Pennsylvania Interscholastic Athletic Association Championships at Heritage Hills Golf Resort in York.
Paige Richter from Camp Hill shot a 1-over-par, 73 for a one-stroke victory over Greensburg Central Catholic's Meghan Zambruno and North East's Lydia Swan.
Toomey led the three District 2 entries for the second straight year.
Elk Lake's Chloe Sipe wound up tied for 13th in the 36-player field with an 84.
Tunkhannock freshman Hallie Brown, the District 2 champion was tied for 21st with a 90.
Toomey was 5-over after four holes with three bogeys and a double. She played the remaining 14 holes in 3-over, including playing the next seven in 1-under to move into contention.
Birdies on the 430-yard, par-5, seventh and 320-yard, par-4, 10th were the highlights of Toomey's rally.
Sipe parred half the holes, but was hurt by back-to-back double and triple bogeys at 12 and 13 on the way to a 40-44—84, leaving her just short of a medal for the third straight year. Sipe was sixth and ninth when the PIAA previously awarded five medals and wound up 13th, after spending part of the back nine in the top 10, with 10 medals available Monday.
Brown played the first five holes in 8-over in her state debut, then settled in to play the last four holes of the front nine in 1-over. After a rough start to the back nine, she had four bogeys and two pars over the final six holes.
Neither Sipe nor Brown posted a birdie.
The Class 3A tournament, for boys and girls, is scheduled for Tuesday.
MORE FROM PIAA GOLF
Class 2A boys: https://nepasportsnation.com/sems-werner-earns-state-golf-medal/.