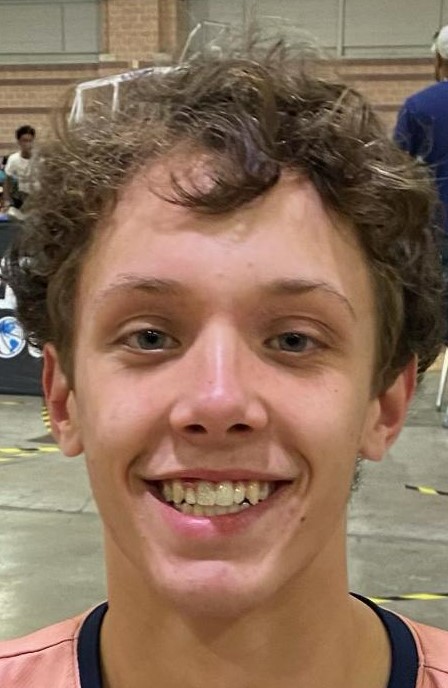 Dallas and Hazleton Area each posted scores of 169 Tuesday while remaining unbeaten with Wyoming Valley Conference golf victories.
Austin Finarelli was medalist with a 4-over-par, 40 at Irem Temple Country Club to lead Dallas past Berwick, 169-192.
Max Steinruck shot a 41 and Isabella Wickenheiser added a 42. Rhys Bonvie completed the team score with a 46, matching Berwick leader Cole Phillips.
Jonathan Joseph shot a 4-over-par, 40 at Fox Hill Country Club as Hazleton Area defeated Pittston Area, 169-176.
Tyler Wassel led Pittston Area with a 41.
Lake-Lehman took over first place in WVC Division 3 by handing Hanover Area its first loss, 142-156, at Wyoming Valley Country Club.
Cael Ropietski led the way with a 34.
Lake-Lehman improved to 3-0. Wyoming Seminary is 2-0 and Hanover Area is 3-1.
Kyleen McCance and Nick Schiel shot 36s for Hanover Area.
In the other WVC Division 3 match, Holy Redeemer defeated Wyoming Area, 172-183.
Nathan Coates shot a 40 to lead Holy Redeemer.
Jack Mulhern had a 43 for Wyoming Area.
While Scranton Prep and Montrose were remaining perfect with Lackawanna League golf victories and Lackawanna Trail and Mid Valley were staying unbeaten within the league, Holy Cross handed Riverside its first league loss, 6½-2½.
Holy Cross entered the day just 1-3 in Lackawanna Division 2.
Riverside maintained the division lead with a 4-1 record, ahead of second-place Dunmore (3-1-1).
Scranton Prep shut out Honesdale, 9-0, in Lackawanna Division 1.
Montrose defeated Forest City, 8½-½, in Lackawanna Division 4.
Nathan Wescott and Gavin June clinched all three of their points in the middle foursome in the minimum five holes when Lackawanna Trail defeated Old Forge, 8-1, in Lackawanna Division 3.
Mid Valley, which tied the Lions when they met earlier, also remained unbeaten in the division with its 7-2 victory over Carbondale.
In other Lackawanna matches: Abington Heights defeated Wallenpaupack, 8-1, and North Pocono edged Valley View, 5-4, in Division 1; Delaware Valley defeated West Scranton, 5½-3½, and Dunmore topped Scranton, 5-4, in Division 2; Lakeland defeated Western Wayne, 5½-3½, in Division 3; and Blue Ridge defeated Elk Lake, 7-2, in Division 4.
BOYS SOCCER
Angelo Paniaqua scored in overtime to lift Hazleton Area over Holy Redeemer in a non-league game between WVC teams.
In other games: Lake-Lehman shut out Berwick, 6-0; and Owen J. Roberts edged Wilkes-Barre Area, 1-0.
FIELD HOCKEY
Rachel Galasso and Madison Park scored the goals when Lake-Lehman defeated Line Mountain, 2-0, in a non-league game.
Faye Post made eight saves and Rylie Bucknavage six in goal for the Lady Knights in the combined shutout.
In other games: Dallas shut out Hanover Area, 9-0; Bloomsburg defeated Nanticoke, 6-2; Central Columbia slipped past Holy Redeemer, 1-0; and Honesdale blanked Delaware Valley, 3-0.
MORE TUESDAY COVERAGE
Girls volleyball roundup: https://nepasportsnation.com/girls-volleyball-roundup-berwick-begins-wvc-title-defense/.
Girls tennis roundup: https://nepasportsnation.com/girls-tennis-roundup-hanover-area-dallas-riverside-hand-opponents-first-league-losses/.
Girls soccer roundup: https://nepasportsnation.com/girls-soccer-roundup-montrose-dunmore-win/.