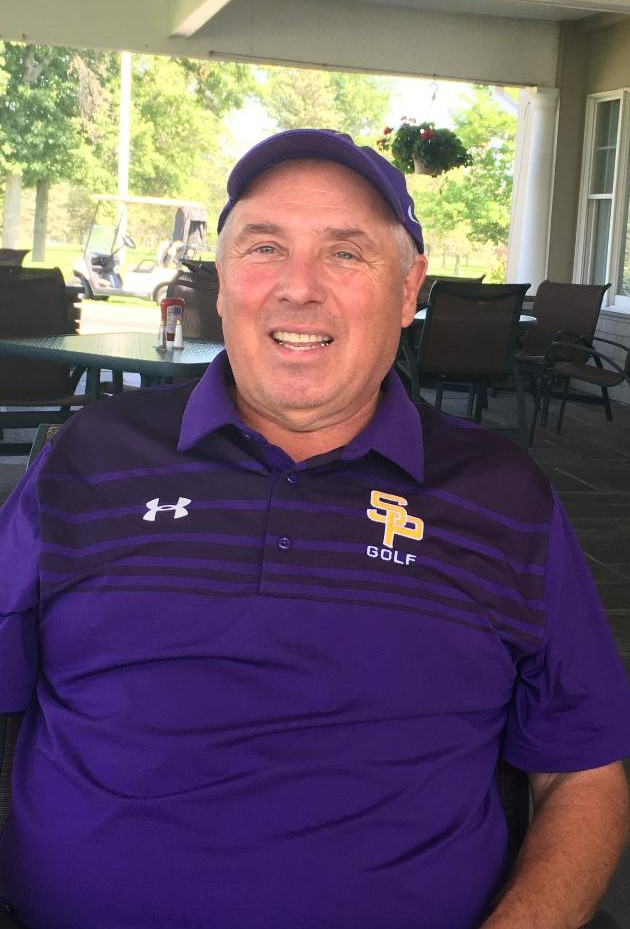 By Tom Robinson, NEPASportsNation.com
GREENFIELD TWP. – Eddie Cimoch reached a high note in his next-to-last season as a high school golf coach.
Now, Cimoch's 34th and final season is off to a flying start.
The Scranton Prep boys team opened its Pennsylvania Interscholastic Athletic Association state Class 2A title defense with an 8-1 win over Honesdale Friday and is 2-0. The defending District 2 Class 3A champion girls team got started Tuesday with a 37-shot victory in the first Bob Simons Classic title.
"I think it's just time," said Cimoch, who has targeted coaching retirement for a few years to coincide with the graduation of his daughter Sabrina, who is a senior track and field athlete and football cheerleader at Scranton Prep.
Cimoch said athletic director Scott Gower has long been aware of his plans and they have discussed the future of the program.
With the girls program growing to nearly match the long successful boys program, Cimoch envisions separate head coaches for the two being a possibility.
Danielle Dalessandro assists Cimoch, concentrating on working with the girls team. Cimoch would like to see her in one of the spots while the school seeks a second head coach.
"Danielle has already worked with me the last two years and she's doing a fantastic job with the girls," Cimoch said.
Dalessandro is a Scranton Prep graduate. After winning District 2 and earning a state medal, despite playing the tournament on a freshly torn anterior cruciate ligament in her knee, Dalessandro went on to a National Collegiate Athletic Association Division I career at Fairfield University in Connecticut.
Cimoch spent nearly four decades as superintendent of the now-closed Scranton Municipal Golf Course. He is still in the golf business as the owner of Northeast Golf, a golf-equipment store in Eynon, and an interest in Fawnwood Golf Complex, a Scranton driving range.
For his last season leading the Cavaliers, Cimoch will enjoy the tag of "defending state champion" and try to add one more.
Scranton Prep's title last season was the first state team golf championship by a Lackawanna League school. The Cavaliers return five of the six players from that team.
"You have to get a little lucky to win, but I like our chances," Cimoch said. "We're in a good spot."
During his 34 years, the Cavaliers almost always have been.
MORE SIMONS CLASSIC COVERAGE
Team title: Scranton Prep wins comfortably. https://nepasportsnation.com/classics-claim-simons-team-title/.
Individuals: Elk Lake's Chloe Sipe claimed title. https://nepasportsnation.com/els-sipe-wins-first-simons-classic/
Scores: See how the top half of the field finished. https://nepasportsnation.com/bob-simons-classic-girls-scores/.
Up next: Boys tournament plans. https://nepasportsnation.com/preseason-golf-tourneys-postponed/.