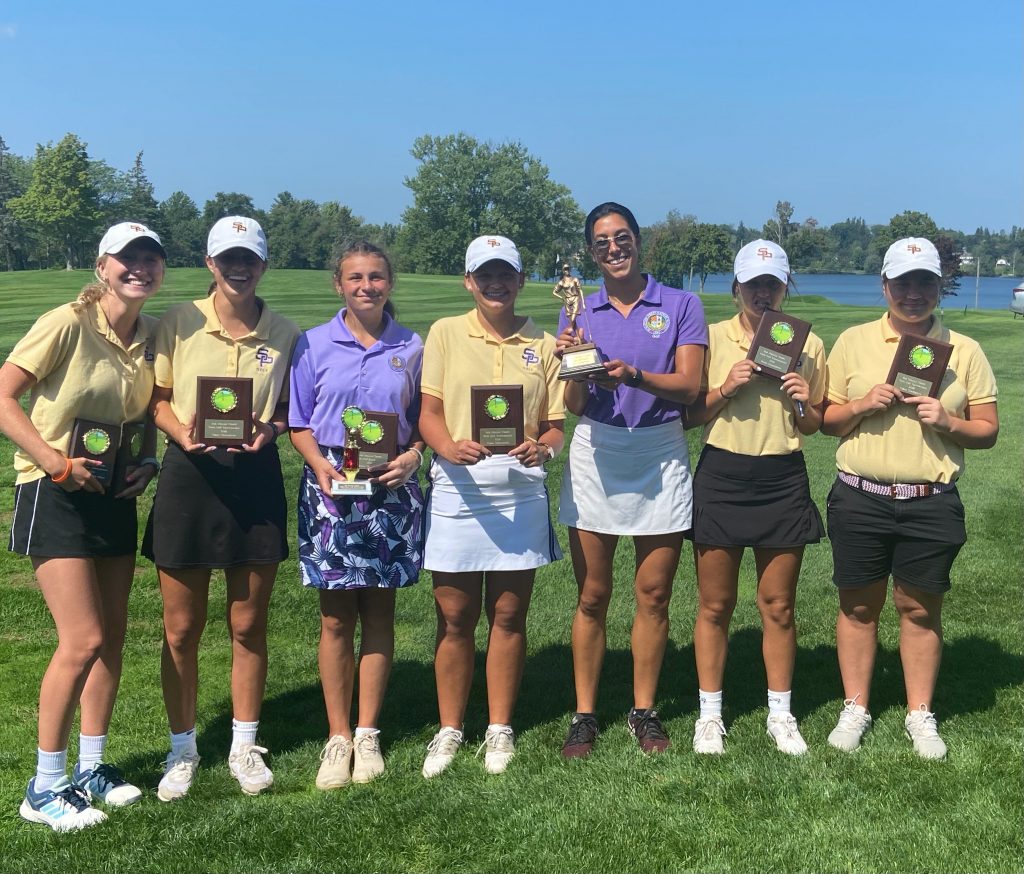 By Tom Robinson, NEPASportsNation.com
GREENFIELD TWP. – Scranton Prep brought six players to the first Bob Simons Classic girls golf tournament Tuesday at Elkview Country Club.
The worst three scores a deep Classics team produced would have been enough to claim the team championship.
With the lowest three scores counting, defending District 2 Class 3A champion Scranton Prep was able to run away with a 37-stroke victory over second-place Elk Lake.
Caroline Stampien finished third overall out of 54 players to lead the Classics to the lowest score among seven teams with a 258.
Elk Lake, the defending District 2 Class 2A champ, was second with 295, followed by: Dunmore 306, North Pocono 318, Holy Cross 319, Riverside 353 and Old Forge 380.
The Scranton Prep depth extends even beyond the six players in action Tuesday, putting Stampien, a senior, in jeopardy of not being part of the lineup in the season's first event when she got off to a slow start in last week's team tryouts.
"We had a shootout for her to get into this with a couple of the girls," Classics coach Eddie Cimoch said. "She won the shootout and we got her in and it's a good thing we did."
Cimoch said Stampien "was practicing all year," which paid off once she got in the lineup. She left Elkview with two plaques, one for the team championship and one for her top-three individual finish.
Gianna Cafarella and Miranda Karoscik added 87s to complete the team score.
"Gianna and Miranda have been solid since freshman year," Cimoch said. "Our new player, Chloe Lynch had a great score for her freshman year."
Like Stampien, Lynch left with a second plaque. She won low freshman honors with her 93.
Ana Galko came in with a 95 and Madison Babyak added a 99 that was an encouraging sign to Cimoch.
"Madison's a softball player," Cimoch said. "She can hit the ball farther than most girls can.
"If she works on her chipping a little bit, she's going to be in the 80s, too."
MORE SIMONS CLASSIC COVERAGE
Individuals: Elk Lake's Chloe Sipe claimed title. https://nepasportsnation.com/els-sipe-wins-first-simons-classic/
Scores: See how the top half of the field finished. https://nepasportsnation.com/bob-simons-classic-girls-scores/.
Up next: Boys tournament plans. https://nepasportsnation.com/preseason-golf-tourneys-postponed/.