Pictured above: running back/linebacker Tenzen Lewis.
By Tom Robinson, NEPASportsNation.com
PLYMOUTH – Tunkhannock has the key elements of a passing game intact, but coach Mike Marabell hopes not to show it quite as much.
"We have revamped the offense a little bit," Marabell said. "We have two big backs, which will help us not have to throw the ball."
Ben Chilson hit better than 60 percent of his passes while throwing for more than 1,000 yards and finishing second on the team in rushing. Colin Madan and Garrett caught 21 and 20 passes.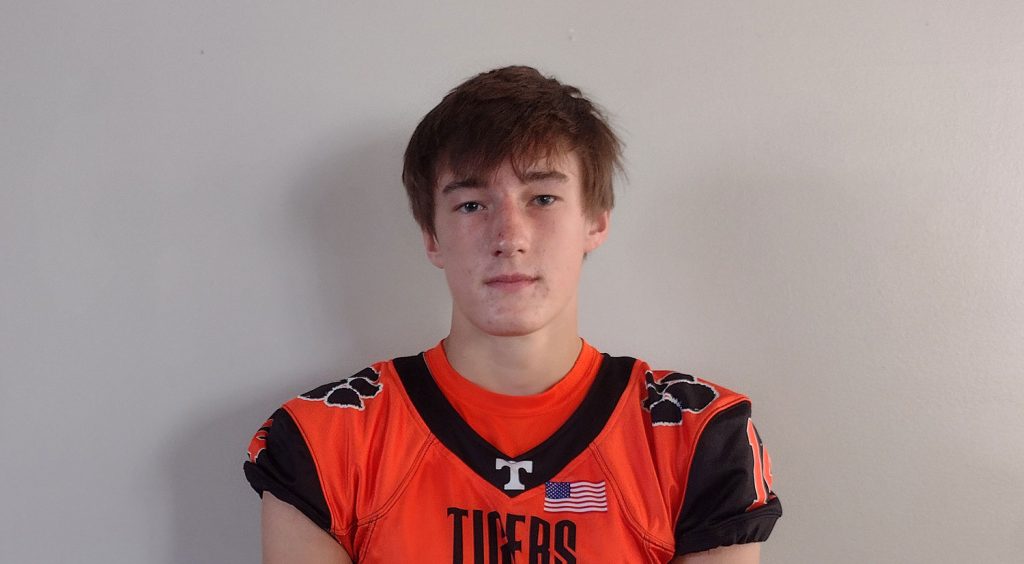 The return of 260-pound fullback Bobby Schultz, last season's third-leading rusher, and the addition of halfback Tenzen Lewis, a 215-pound transfer from Lackawanna Trail, gives the Tigers big backs.
But Marabell is looking for versatility, not to just try to run over opponents.
"We're changing our lineup to try to be more athletic," he said. "Instead of trying to push you down the field, we're going to take angles."
The passing game is built around returnees, but the running back is getting a boost from transfers.
Promising freshman Caden Simmers, a 180-pound halfback, is new to the school district from Elk Lake.
The multi-receiver packages Tunkhannock uses will be handled "by committee" with Madan and Yuhas being joined by Joey Ross, Gavin Montross and Jeb Stephens. Ross and Montross were among the top six receivers last season as Chilson spread the ball around.
Chilson played some at quarterback as a freshman, filling in for his injured brother Jack. He then moved to the other end of passes, leading the team in receiving as a sophomore before taking over the controls last season.
The Tigers do have some adjustments to make up front.
Connor Chesner returns in the offensive line with Schultz back in the defensive line.
Logan Ross made some offensive starts before going out with an injury early in the season.
Brody Gregory, sophomore James Thomas and freshman Cooper Thomas are on target to join them offensively.
Gregory, Cooper Thomas and Brock McClain are expected to join Schultz in the defensive front.
The linebacker corps is experienced and deep.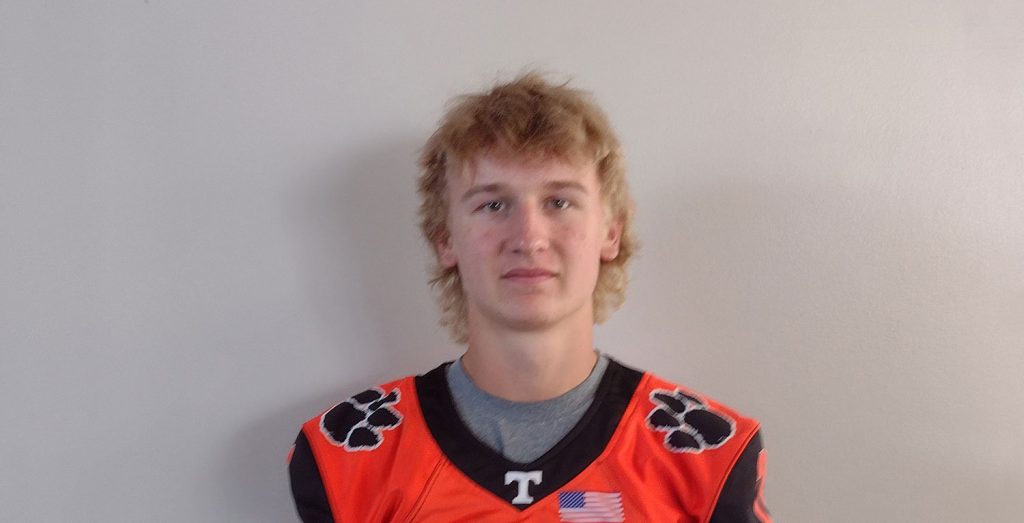 Yuhas and Madan played every snap last season while Tenzen Lewis was a starter at Lackawanna Trail.
Marabell has high hopes for Logan Ross.
Sophomores Jayden Ransom and Karver Lewis, Tenzen's younger brother, could also see action.
Chilson and Evan Montross are back in the secondary with Joey Ross and Stephens. Austyn Reeser, a highly athletic, first-year senior, is expected to be part of the mix as well.
The Tigers were 3-7 a year ago, but they played more of a large school schedule than they will this year as part of Division 2 of the Wyoming Valley Conference.
MORE COVERAGE
Honesdale team preview: Southerton, veteran D lead Hornets – NEPA Sports Nation.
Lackawanna Trail team preview: Young Lions remain a threat – NEPA Sports Nation.