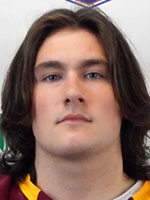 The Wyoming Valley West-West Scranton, non-league football opener turned into a story of two halves.
Half a hundred for the Spartans. Half a dozen for the Invaders.
Wyoming Valley West scored four touchdowns in a stretch of 5:40 during the first quarter Friday night on the way to a 50-6 rout of visited West Scranton.
The Spartans led, 28-0 after one quarter and 35-0 at halftime, setting up the entire second half to be played under the Mercy Rule.
By the time they were done, they took four different routes to the end zone.
Isaiah Cobb carried 18 times for 129 yards, including short runs for the game's first two touchdowns.
Conner Olisewski was next with a 47-yard punt return for a score. He also found his way to the end zone for the game's final two points when, as the holder, he got up with an errant snap and ran for the two-pointer.
The previous six conversions had gone as planned with Gwen Langley becoming the first girl to score in a Wyoming Valley West football game, kicking six straight extra points.
Luke Buss threw five passes and hit two, both of which went for touchdowns.
Buss hit Nick Giza with a 48-yarder for the last score of the first quarter and Hunter Pries with a 28-yarder for the only second-quarter touchdown.
Jaden Swainbank, who also had two sacks and two other tackles for losses to lead the Spartans defense, returned a fumble 27 yards for a 42-0, third-quarter lead.
West Scranton broke the shutout on a 1-yard touchdown run by Joseph Harris late in the third quarter.
Zack Tomascik ran 33 yards for the last touchdown.
Wyoming Valley West's defense limited West Scranton to four first downs.
Cobb also had two sacks.
Olisewski's well-rounded effort included an interception and two other broken-up passes.
MORE FRIDAY NIGHT FOOTBALL COVERAGE
Delaware Valley-Gateway: https://nepasportsnation.com/state-ranked-gateway-downs-dv/.
Montrose-Wyalusing: https://nepasportsnation.com/wyalusing-pounds-montrose-64-0/.
North Pocono-Pittston Area: https://nepasportsnation.com/n-pocono-shuts-out-pittston-area/.
Scranton Prep-Nanticoke: https://nepasportsnation.com/montgomery-leads-rout-by-prep/.
Western Wayne-Dunmore: https://nepasportsnation.com/janiszewski-leads-wildcats-victory/.
Wyoming Area-Hazleton Area: https://nepasportsnation.com/warriors-run-over-cougars-35-7/.
District 2 scoreboard: https://nepasportsnation.com/district-2-football-scoreboard/.