Pictured above: fullback/middle linebacker Kaleb Shimer
By Tom Robinson, NEPASportsNation.com
OLYPHANT – J.J. Rosa is Susquehanna's only returning first-team, all-star for his play in the defensive backfield, but coach Kyle Cook is hoping he will also play a key role in the on-going development of the offense.
Rosa was named to the Lackawanna Football Conference Division 4 all-star team by NEPAFootball.com, our partner website. He also was second on the Sabers in 2021 with 22 catches, working with strong-armed Colton Stone, who passed for more than 900 yards as a sophomore.
"Year Two of this offense, I think Colton will be more comfortable in it," Cook said. "We lost two of our top three receivers, but I think J.J. can fill the role and maybe guide some of the younger guys.
"I do have some athletic sophomores."
Susquehanna switched from its traditional option attack to try to take advantage of Stone's throwing ability. Cook said he is hoping the junior quarterback adds more high-percentage passes to the established deep threat that helped keep defenses honest a year ago.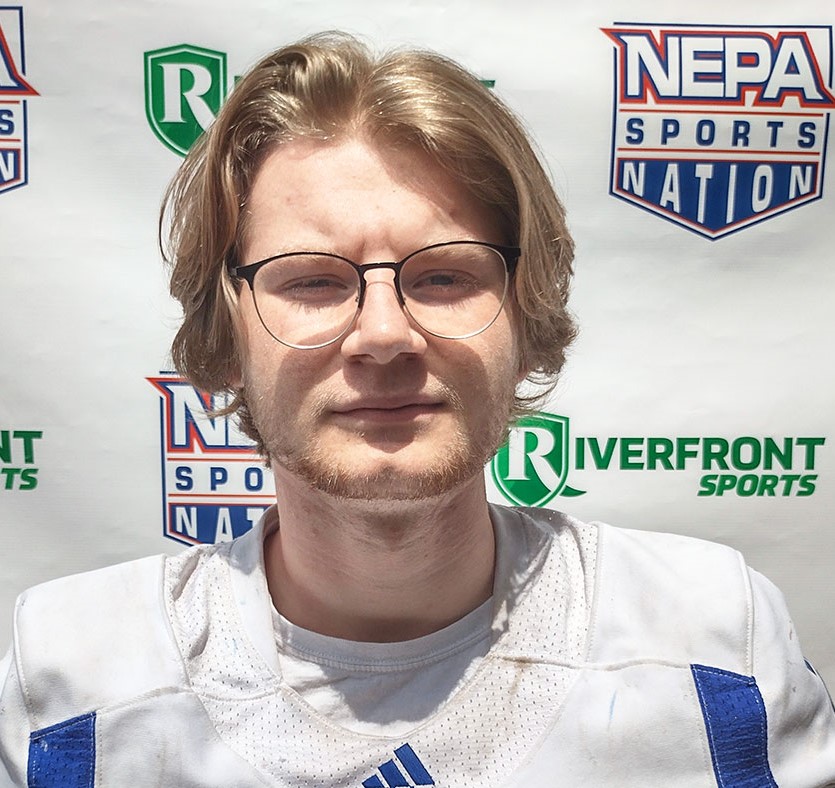 Two-way returning starter Kaleb Shimer, a fullback/linebacker, and triple-threat Layne Fisk join Stone in the backfield. Fisk, a kicker who starts in the defensive backfield also has experience at halfback.
"We lost a great deal of our offensive production due to graduation," Cook said. "We have some experience back in the backfield. We will lean on that …
"With low numbers and most players playing both ways, we have will have stay healthy to make a run to the playoffs."
Rykin Hobart, an honorable mention choice on the all-star team last season as a freshman, is the only returning offensive lineman.
Linebacker Sam Callahan is the only other returning starter on defense.
Cook thinks he has the revamped offensive line settled, but said that unit in particular needs to develop some depth to protect the team from being so susceptible to injuries and other absences.
Zach Staria is at center, Zach Norton joins Hobart at guard, John Michael Phillips and Steve Loby are the tackles and Nathan Garrehy is the tight end.
Ryan Scott, Cooper Payne and Parker Overbaugh are the options to join Rosa at wide receiver.
Callahan, at fullback, and William Marcy, at tailback, create depth in the offensive backfield.
Four of the five linemen are expected to start both ways. Kaleb Norton is set to join Hobart at defensive end with Staria, Norton and Loby playing inside.
Shimer is the middle linebacker with Marcy and Callahan on the outside.
Either Nathan Oropallo or Scott will play at cornerback, opposite Fisk.
Rosa is the safety.
The Sabers finished third of five teams in LFC Division 4 last season and are now in Division 3 after realignment from four to three divisions. They averaged 19.8 points while going 3-8 overall, suffering a pair of one-point losses and another loss by three points.
MORE COVERAGE
Honesdale team preview: Southerton, veteran D lead Hornets – NEPA Sports Nation.
Lackawanna Trail team preview: Young Lions remain a threat – NEPA Sports Nation.
Tunkhannock team preview: Tigers looking for balanced attack – NEPA Sports Nation.