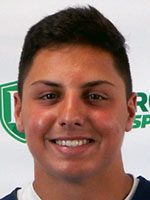 Jackson Wydra ran the offense while Jake DelGaudio led the defense Friday night when Dallas clinched the Wyoming Valley Conference Class 4A Division title by shutting out visiting Berwick, 27-0, in their first-place showdown.
Wydra went 15-for-24 for 234 yards and 2 touchdowns.
DelGaudio had a sack and another tackle for a loss while leading the team in total tackles. He finished with three tackles and four assists.
Dallas won its fourth straight to improve to 6-2. It also broke a four-game winning streak by Berwick (5-4).
Zach Paczewski intercepted a pass and Rocco Ormando forced a fumble that Mark Karcutskie covered in the shutout.
Wydra led the way as Dallas opened a 20-0 halftime lead.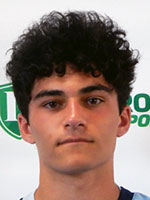 Ormando took a pass down the right side and made it along the sideline all the way for a 67-yard touchdown to open the scoring three minutes into the game. Ormando finished the game with 101 yards on 5 catches.
Parker Bolesta ran 38 yards for the first of his two touchdowns to make it 14-0 with 4:58 left in the first quarter.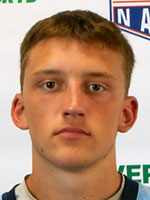 Wydra hit Paczewski on a slant pattern to the left side for a 15-yard touchdown with 1:09 left in the second quarter.
Bolesta closed the scoring with a 4-yard touchdown run midway through the third quarter.
Karcutskie and Nick Farrell were each in on six tackles as Dallas posted its second shutout.
MORE FRIDAY FOOTBALL COVERAGE
Abington Heights-West Scranton: https://nepasportsnation.com/marzolino-defense-lead-ah-to-win/.
Delaware Valley-Wallenpaupack: https://nepasportsnation.com/weinrich-machado-lead-dv-victory/.
Hazleton Area-Wyoming Valley West: https://nepasportsnation.com/hazleton-area-passes-latest-test/.
Honesdale-Nanticoke: https://nepasportsnation.com/hornets-rally-past-trojans-12-7/.
Lakeland-Riverside: https://nepasportsnation.com/shutout-allows-chiefs-to-clinch-tie/.
Tunkhannock-Towanda: https://nepasportsnation.com/konen-leads-tunkhannock-victory/.
Wyoming Area-Dunmore: https://nepasportsnation.com/pizano-paces-wyoming-area-rout/.
Scoreboard: https://nepasportsnation.com/fridays-football-scoreboard-5/.