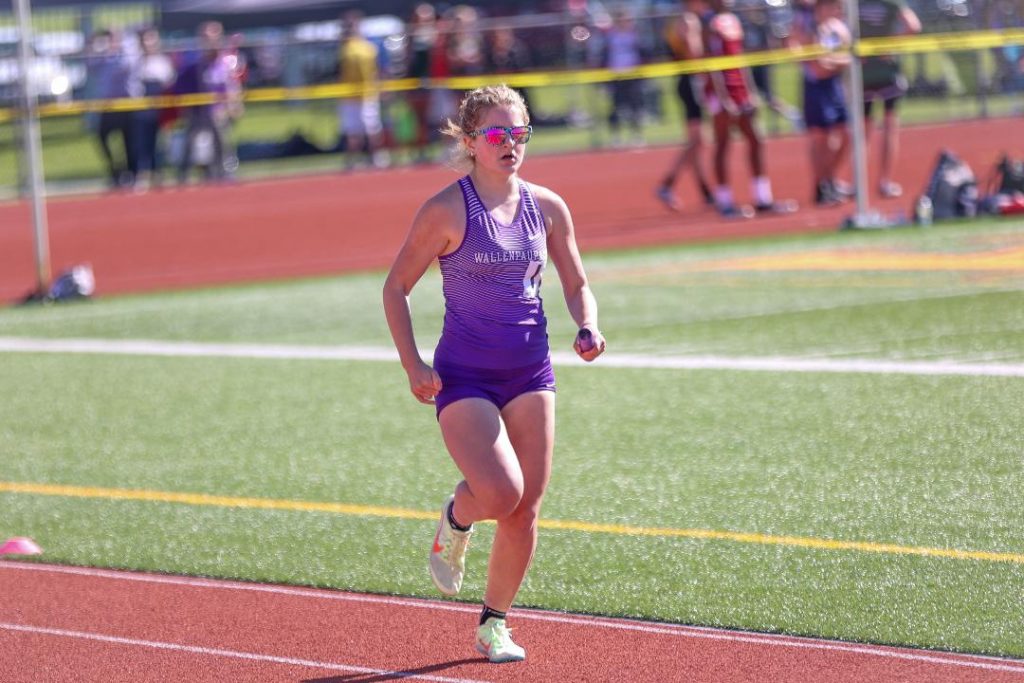 By Tom Robinson, NEPASportsNation.com
SCRANTON – Anastasia Ioppolo's pre-meet research was more about this year's competition than the history of the Robert Spagna Lackawanna Track Conference Championship Meet.
As a result, the meet's only four-event gold medalist was not surprised her Wallenpaupack Lady Buckhorns were able to pull out a Class 3A team title that rendered 15-time LTC Division 1 champion Abington Heights the day's highest-scoring, runner-up team.
"When we're going into one of these meets, I go on (pa.milesplit.com) and I look at the scores," Ioppolo said after the May 10 team victory and standout individual performance.
Using Internet resources, Ioppolo does her own assessment of Wallenpaupack's hopes of adding major postseason titles to its LTC Division 2 regular-season championship. With her effort in the conference meet done, she was already aware of some of the possibilities for the May 17-18 District 2 Championships.
"I think it's interesting," Ioppolo said. "It's kind of fun to see where everyone ranks.
"I really think we can pull through this year, so that's exciting."
With so much attention on the present and near future, Ioppolo was not even aware that her 17-11½ in the long jump broke the meet record. The previous best was 17-6¼ by Scranton Prep's Elizabeth Pattera in 2015.
"I didn't even know this was a meet record, so that was exciting to find out," said Ioppolo, who learned through a public address announcement at Memorial Stadium. " … I did not expect that."
The winning jump was still more than eight inches short of Ioppolo's career-best and about three inches off of her season-best performance, but it was a good sign going into the biggest meets of the season.
"My best this year was low 18 (feet)," Ioppolo said. "I haven't jumped 18 since the beginning of the year. I've been having a bit of a tough time on the runway, getting my approach down.
"Something kind of clicked today. It really felt like I used to when I was jumping the best I have, so it made me feel better about my long jump now."
Ioppolo led the way in a victory that she said was important to her coach, Mark McHugh, and her team. She also won the triple jump with more than 36 feet, ran away from the pack in the 300-meter hurdles in 46.60 seconds and finished first in a competitive 100 hurdles field in 15.61.
The 40 points Ioppolo picked up individually helped make Wallenpaupack the day's highest-scoring team with 102½ points, 10 more than Abington Heights.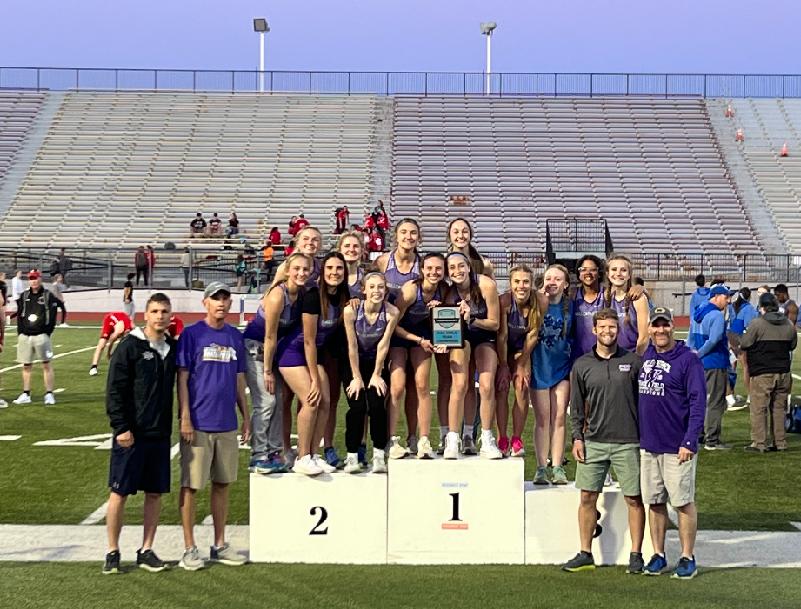 Like the day's other three champions, the Lady Buckhorns were able to clinch prior to the final event, keeping the championship Abington Heights 1600 relay team from having a say in the outcome of the team competition.
Gigi Sabatini and Anna Scoblick led the way for Abington Heights. They were each part of the 1600 relay victory along with individual success.
Sabatini won both the 400 and 800.
Scoblick tied a meet record in the high jump at 5-4. Scranton Prep's Avery McNulty tied the same record, but Scoblick won on a tiebreaker for fewer misses at lower heights.
FULL SPAGNA MEET COVERAGE
Class 3A boys: https://nepasportsnation.com/np-hilling-hairston-stand-out-in-3a/.
Class 2A boys: https://nepasportsnation.com/angelo-rodriguez-zarnowski-lead-way-as-spartans-win-with-balance/.
Class 2A girls: https://nepasportsnation.com/small-roster-big-points-for-riverside/.
Full team scores and top three individuals from every event: https://nepasportsnation.com/spagna-ltc-championship-results/.