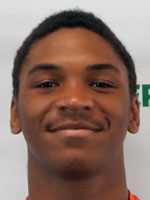 Ty Konen scored three touchdowns while leading a balanced Tunkhannock offense that allowed the Tigers to pull away from host Pittston Area, 36-13, Friday night in a Wyoming Valley Conference Class 4A Division game.
The Pittston Area passing combination of Drew DeLucca-to-Kevin Lockett had connected for touchdowns of 49 and 10 yards in the last seven minutes of the second quarter to cut a 15-0 deficit to 15-13 at halftime.
Konen then caught a 67-yard pass from Ben Chilson just 1:50 into the second half and added the second of three Tunkhannock third-quarter touchdowns on a 15-yard run.
Bobby Schultz ran 19 yards to close the scoring, sending the Tigers into the fourth with a 23-point lead.
DeLucca threw for more than 200 yards with Lockett on the receiving end of more than half of them, but Tunkhannock held Pittston Area to negative rushing yardage.
Konen's rushing and Chilson's passing each produced more than 100 yards while the Tigers also got more than 70 yards from Chilson's running, Schultz's running and Konen's pass catching.
The Tigers scored the game's first 15 points on touchdown runs by Chilson and Konen sandwiched around a safety.
Tunkhannock improved to 1-1 overall. Pittston Area is 0-2.
MORE FRIDAY FOOTBALL COVERAGE
Berwick-Crestwood: https://nepasportsnation.com/bulldogs-shut-down-comets-14-9/.
Lake-Lehman/Nanticoke: https://nepasportsnation.com/lake-lehman-blanks-nanticoke/.
Mid Valley-Holy Redeemer: https://nepasportsnation.com/ayala-marcinkevich-lead-spartans/.
Old Forge-Dunmore: https://nepasportsnation.com/old-forge-downs-dunmore-28-7/.
Scranton Prep-Scranton: https://nepasportsnation.com/montgomery-runs-for-373-yards/.
Valley View-Delaware Valley: https://nepasportsnation.com/howanitz-hiller-help-halt-streak/.
Western Wayne-North Pocono: https://nepasportsnation.com/wildcats-turn-back-trojans-27-6/.
Wallenpaupack-West Scranton: https://nepasportsnation.com/schmalzle-levant-agyei-produce-three-tds-each-in-paupack-rout/.
Scoreboard: https://nepasportsnation.com/district-2-football-scoreboard-3/.