Below the headlines there are many efforts that contribute to team success. NEPA Sports Nation takes a weekly look at some of those contributions. Here are the Key Contributors from the week of Sept. 27-Oct. 3:
SUSAN ARP, Abington Heights girls tennis
Arp, a freshman, plays the third singles spot behind established veterans, but she found herself in the match that ultimately decided the Lackawanna League title when she won in three sets in a battle of unbeatens, clinching a 3-2 victory over two-time defending champion Scranton Prep. Arp had also provided one of the key points in a 3-2 win a week earlier when the Comets defeated Riverside, the other team to take a perfect record into the last stages of the season.
BROOKLYN BIEHL, Nanticoke girls volleyball
Biehl continues to make a variety of contributions for Nanticoke, which won its two matches during the week to improve to 7-2. She had 31 assists, 5 kills and 5 blocks along with 14 service points, with the help of 4 aces, during a straight-sets win over Lake-Lehman, which came in with five victories in its previous six matches. Biehl also had 27 assists, 4 kills and 4 blocks in a win over Wyoming Area. The senior setter averages 22 assists, 9 points, 4 blocks, 3½ kills, 3 digs and more than 2 aces per match.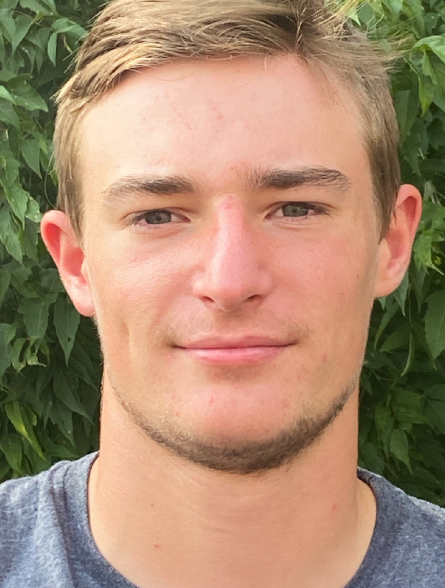 BRAD COTTRELL, Susquehanna football
Cottrell got his chances to run, but his efforts blocking and tackling while playing every play on offense, defense and the special teams may have been even bigger factors in Susquehanna's first victory, a 34-16, come-from-behind triumph at Holy Cross. Cottrell was the lead blocker for Jesse DeLousia's three fourth-quarter touchdowns that brought the Sabers back from a 16-7 deficit. He had three sacks and a forced fumble in the first half and also rushed for 97 yards on 16 carries.
CARTER MISTISHIN, Western Wayne football
Mistishin, a sophomore, went 6-for-6 on extra points and placed his average kickoff at the 10-yard line during Western Wayne's 42-0 shutout of Honesdale in the Wayne-Pike Shrine Bowl. He also contributed on defense with two tackles, including one for a loss, four assists and a fumble recovery.
REESE WARRINER, Elk Lake girls golf
Warriner's 86 at Elkview Country Club, in support of four-time individual state qualifier Chloe Sipe's 82, made Elk Lake the only team, Class 3A or 2A, with two players in the 80s and gave the Lady Warriors the boost they needed for a three-stroke victory and their fourth straight District 2 Class 2A team title.
PREVIOUS KEY CONTRIBUTORS
Sept. 20-26: https://nepasportsnation.com/key-contributors-5/.
Sept. 13-19:https://nepasportsnation.com/key-contributors-4/.
Sept. 6-12: https://nepasportsnation.com/key-contributors-3/.
Aug. 30-Sept. 5:https://nepasportsnation.com/key-contributors-2/.
Aug. 19-29:https://nepasportsnation.com/key-contributors/.
MORE WEEKLY STANDOUTS
Center City Print Athlete of the Week: https://nepasportsnation.com/paczewskis-eagle-launched-rally/.
District 2 Honor Roll: https://nepasportsnation.com/district-2-honor-roll-6/.