Below the headlines there are many efforts that contribute to team success. NEPA Sports Nation takes a weekly look at some of those contributions. Here are the Key Contributors from the week of Oct. 18-24:
ROBBY BARBIERI, Pittston Area football
Barbieri returned an interception 42 yards for a touchdown while also making six tackles and assisting on five in Pittston Area's 28-21 win over Crestwood. He came up from the secondary to make a tackle for a loss along with making one tackle and assisting on another on running plays that were held to no gain. Barbieri also caught a 12-yard pass down to the 1 as a receiver on offense.
MAGGIE KOZICH, Crestwood girls cross country
Kozich finished third at the Wyoming Valley Conference Coaches Ed Narkiewicz Championship Meet, helping Crestwood win the meet title and wrap up the regular-season title with wins in make-up meets that were scored from those results. Kozich, a sophomore, helped make sure the Lady Comets went unchallenged in the WVC season by being part of 1-2-3 finishes in each dual or cluster meet.
SOPHIA NEAMAN, Hazleton Area girls volleyball
Neaman had 37 kills, 75 assists, 61 digs, 28 service points and 5 aces as Hazleton Area returned from only playing once in the previous 27 days to win 4 matches on 4 straight days, including 2 against opponents with winning records, to conclude the Wyoming Valley Conference season. On the season the 5-foot-4 junior setter leads the team in kills and assists while ranking second in digs.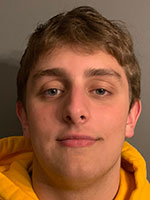 ANTHONY NICOTERA, Scranton Prep football
Nicotera's play at guard was a big part of London Montgomery's 353-yard rushing day in a 41-8 victory over Lake-Lehman and his crushing block on a screen pass cleared the way for a 53-yard Montgomery touchdown. Nicotera is also a tackle and end on defense where he provided a third-down sack along with another tackle and assist.
SOFIA SABATINI, Wyoming Area girls soccer
Sabatini is the sweeper on a defense that played four straight days during the week and did not allow a goal in regulation. That effort completed a stretch of six straight games in which the only goal allowed was in overtime in a loss to Wyoming Valley Conference Division 2 champion Lake-Lehman. The defense completed that stretch by holding Pittston Area without a shot.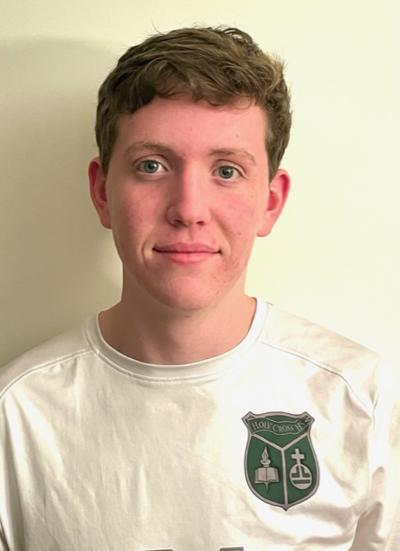 ANDREW SMITH, Holy Cross boys soccer
Smith's passing helps fuel the high-scoring offense for the Lackawanna League Division 2 champions. He had two goals and two assists in a 10-0 rout of Western Wayne, then scored a goal in the 3-2 victory over Dunmore that decided the division championship. In 13 games, he has 17 goals and a division-leading 24 assists.
PREVIOUS KEY CONTRIBUTORS
Oct. 11-17: https://nepasportsnation.com/key-contributors-8/.
Oct. 3-10: https://nepasportsnation.com/key-contributors-7/.
Sept. 27-Oct. 2: https://nepasportsnation.com/key-contributors-6/.
Sept. 20-26: https://nepasportsnation.com/key-contributors-5/.
Sept. 13-19:https://nepasportsnation.com/key-contributors-4/.
Sept. 6-12: https://nepasportsnation.com/key-contributors-3/.
Aug. 30-Sept. 5:https://nepasportsnation.com/key-contributors-2/.
Aug. 19-29:https://nepasportsnation.com/key-contributors/.
MORE WEEKLY STANDOUTS
Center City Print District 2 Athlete of the Week: https://nepasportsnation.com/ghigiarelli-back-on-state-title-hunt/.
District 2 Honor Roll: https://nepasportsnation.com/district-2-honor-roll-9/.