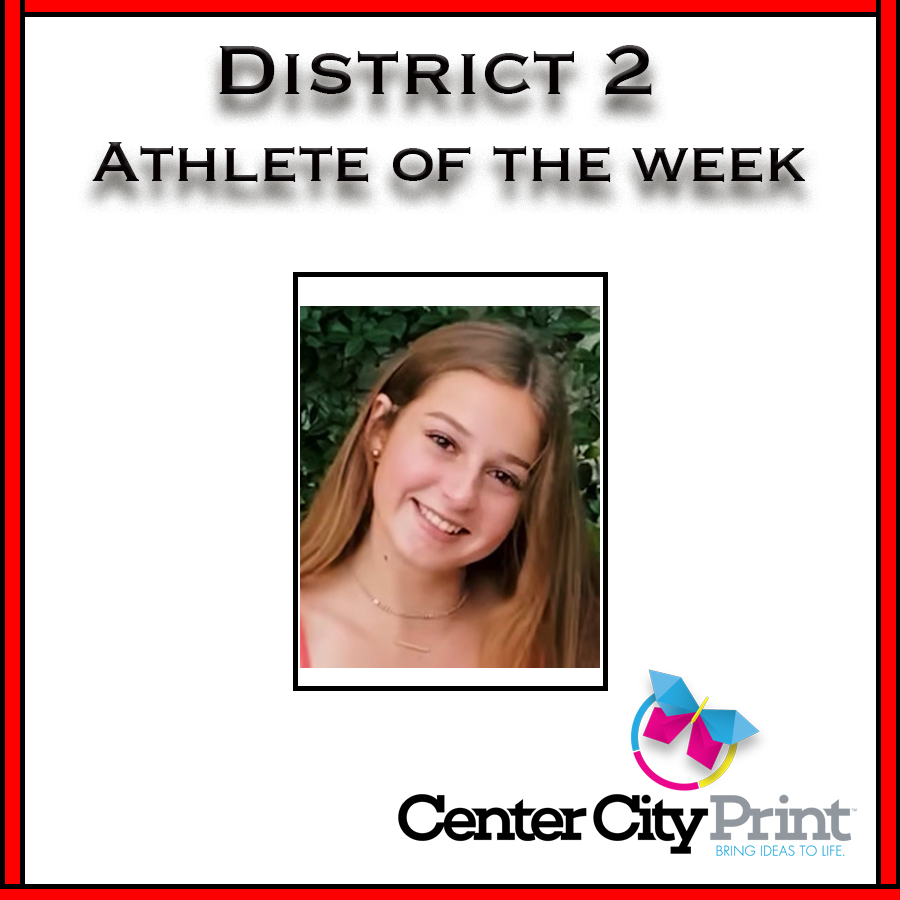 By Tom Robinson, NEPASportsNation.com
Karissa Ghigiarelli has lost just one match in her high school tennis career, but she has also lost time.
Now, she has her chance to make up for that lost time.
Ghigiarelli repeated her annual run through the District 2 Class 2A girls singles tournament to earn a shot at what she missed out on a year ago.
The 2019 Pennsylvania Interscholastic Athletic Association state champion shut out four straight opponents, then added her fifth victory over the course of the tournament to win her fourth district title and the state berth that goes with it. For her efforts, the Riverside senior landed the Center City Print District 2 Athlete of the Week award for the time period of Oct. 18-24.
Ghigiarelli had to shut down her season at this point a year ago, withdrawing from the state tournament because of a back injury. The inability to defend her state championship because of injury drove Ghigiarelli through another perfect season, completing the Lackawanna League and District 2 portion of her four-year career undefeated.
"I was definitely trying up to the last minute to make sure I wasn't going to be able to play," Ghigiarelli said. "I wanted to play more than anything last year, but it was just not a good idea.
"I'm really excited this year because I want this more than anything."
Ghigiarelli is not only driven by the motivation of returning from injury, but she also is healthier than she was while playing in the 2020 season.
"My movement is a lot better than last year, mostly because of my back injury,"said Ghigiarelli, whose only high school loss came in the state quarterfinals as a freshman. "But, I've also been working on that as well as my serve and my volley."
That work is to help Ghigiarelli pursue goals beyond a state title.
"I'm looking to play at the best (National Collegiate Athletic Association) Division I college that I can," Ghigiarelli said. "If that means walk-on or scholarship, that doesn't really matter to me. We're still looking."
Ghigiarelli has walked over local competition throughout her career.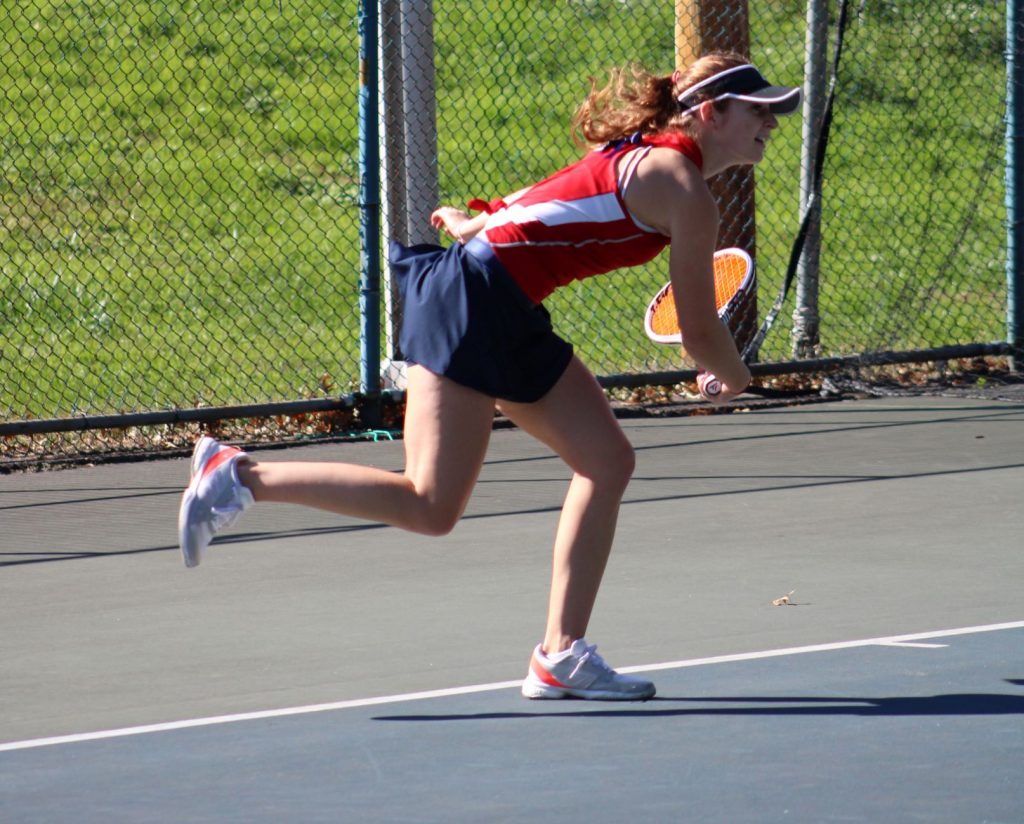 Four straight 6-0, 6-0 victories in this year's singles tournament brought her to the final having won all 38 career district tourney sets either 6-0 or 6-1.
Wyoming Seminary freshman Ilana Rosenthal, a previous Center City Print Athlete of the Week who since then has led the Blue Knights to a state team championship, changed that in the final.
Ghigiarelli faced her toughest district challenge to date and came away with a 6-3, 6-1 victory.
"Definitely being pushed that much was a good thing for me," Ghigiarelli said. "Ilana played awesome. We play together all the time at our (TK) Academy so that was fun for me.
"It was really good to play her in a public setting."
Riverside coach Robert Thomas said there are plenty of reasons Ghigiarelli was up to the challenge that places her back at the Hershey Indoor Racquet Club for the 16-player state tournament Nov. 5-6.
"She's just phenomenal," Thomas said. "It's her life-long passion. It's what she does.
"It's year-round dedication, her drive and determination and skill-level that's through the roof, unmatched in our area. I'm so proud of her."
Karissa is the daughter of Chad and Christy Ghigiarelli of Moosic.
CENTER CITY PRINT DISTRICT 2 ATHLETE OF THE WEEK
Oct. 11-17: Molly DeMarzo, Crestwood cross country. https://nepasportsnation.com/demarzo-completes-four-years-of-wvc-regular-season-perfection/.
Oct. 4-10: Ilana Rosenthal, Wyoming Seminary girls tennis. https://nepasportsnation.com/rosenthal-blanked-wvc-opponents/.
Sept. 27-Oct. 3: Logan Paczewski, Dallas boys golf. https://nepasportsnation.com/paczewskis-eagle-launched-rally/.
Sept. 20-26: Emma Watchilla, Wyoming Seminary field hockey. https://nepasportsnation.com/virginia-commit-has-sem-rolling/.
Sept. 13-19: Krista Jones, Elk Lake girls cross country. https://nepasportsnation.com/jones-runs-alternate-paths-to-success/.
Sept. 6-12: Ron Prislupski, Holy Cross boys soccer. https://nepasportsnation.com/prislupski-doubles-up-on-hat-tricks/.
Aug. 30-Sept. 5: London Montgomery, Scranton Prep football. https://nepasportsnation.com/montgomery-sprints-to-award/.
Aug. 19-29: Chloe Sipe, Elk Lake girls golf. https://nepasportsnation.com/preparation-paid-off-for-sipe/.
OTHER WEEKLY HONOREES
Honor Roll: https://nepasportsnation.com/district-2-honor-roll-9/.
Key Contributors: https://nepasportsnation.com/key-contributors-9/.