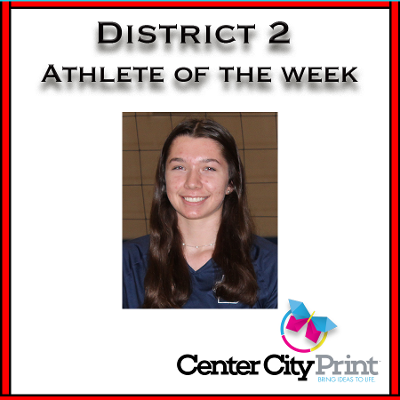 By Tom Robinson, NEPASportsNation.com
WILKES-BARRE TWP. – Berwick needed to adjust some of its approach for the District 2 Class 3A girls volleyball championship match.
One thing that did not change was much of the game plan revolved around using Cecelia "CeCe" Isenberg's many skills.
Isenberg had 24 kills and 9 digs in the 25-14, 25-7, 25-18 sweep of Nanticoke in the championship match at Wilkes-Barre Area.
For her effort, Isenberg has been selected Center City Print District 2 Athlete of the Week for the time period of Nov. 1-7.
"Their defense is a little different than what we normally play against, so different zones are open for us to attack," said Isenberg, a junior who has already received her first volleyball scholarship offer from National Collegiate Athletic Association Division II member Clarion University.
Isenberg said Berwick was able to adjust from knowledge gained during a victory over Nanticoke late in the regular season, when the Trojanettes won the first set, and from years of facing some of the same players.
Nanticoke's Myla Vnuk and Isenberg were the Wyoming Valley Conference's two leaders in kills.
"She's a smart player so we have to be careful of her tips and swings," Isenberg said.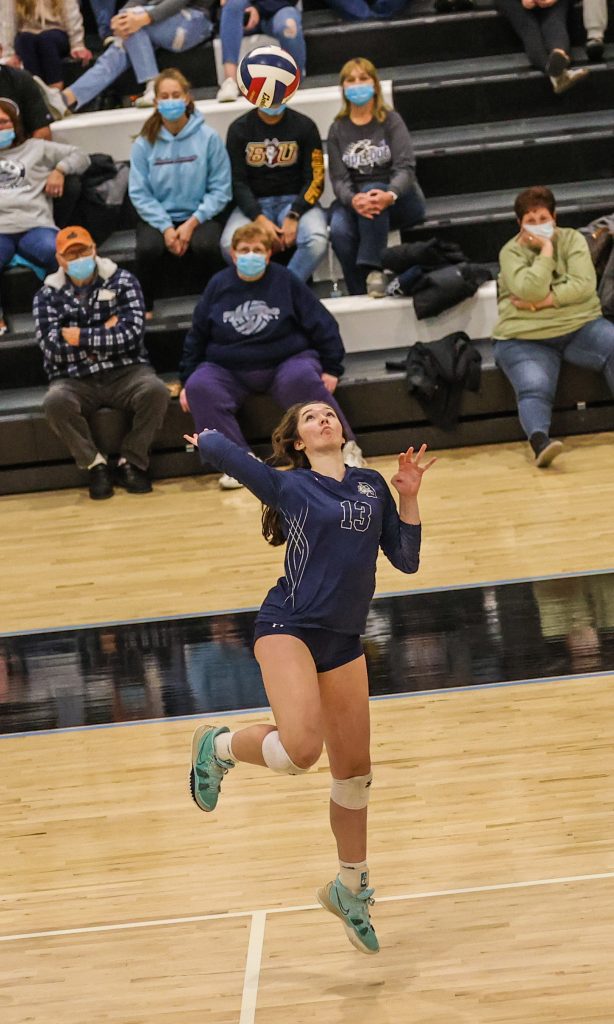 Isenberg is a three-year starter at Berwick where she received all-state recognition from the Pennsylvania Volleyball Coaches Association for her role in the Lady Bulldogs winning both Wyoming Valley Conference and District 2 titles with a young team.
Long before the Lady Bulldogs had a chance to defend those titles, however, they lost their other all-state player and 2020 WVC Player of the Year Sarah Steeber to a torn anterior cruciate ligament in her knee, suffered last spring.
"We knew we'd have the target on our backs the whole season," Isenberg said. "Then, we would have some fall back because of missing Sarah and not having as many hitting options."
Isenberg did all she could to make up for that loss, moving from middle hitter to outside hitter, taking on more service receiving duties and becoming an even greater force finishing points at the net.
With 369 kills this season, Isenberg exceeded her production from the first two seasons combined. She also had 150 digs, 116 service points and 51 aces to push her three-year career totals to 668 kills, 255 points, 198 digs and 93 aces.
Even without last season's conference Player of the Year, Berwick came within one match of repeating its WVC title and rolled through the District 2-4 Class 3A Subregional and into the Pennsylvania Interscholastic Athletic Association state tournament.
"It feels good because we worked really hard this year," Isenberg said while still on the court celebrating the Nov. 4 victory. "With the loss of Sarah, we had to make up for that and we did.
"Now, we're going back to states, which is what we've been working for this entire year."
The Lady Bulldogs have since had their season end with a state loss to Bethlehem Catholic, but they put up a fight, including 25-22 in the first set.
Isenberg, who is also a member of the Berwick track and field team where she was a District 2 Class 3A silver medalist in the shot put, played numerous sports as she moved up from the youth, through the middle school and junior high levels. Basketball along with fall options of field hockey and soccer were eventually replaced by the concentration on volleyball in high school.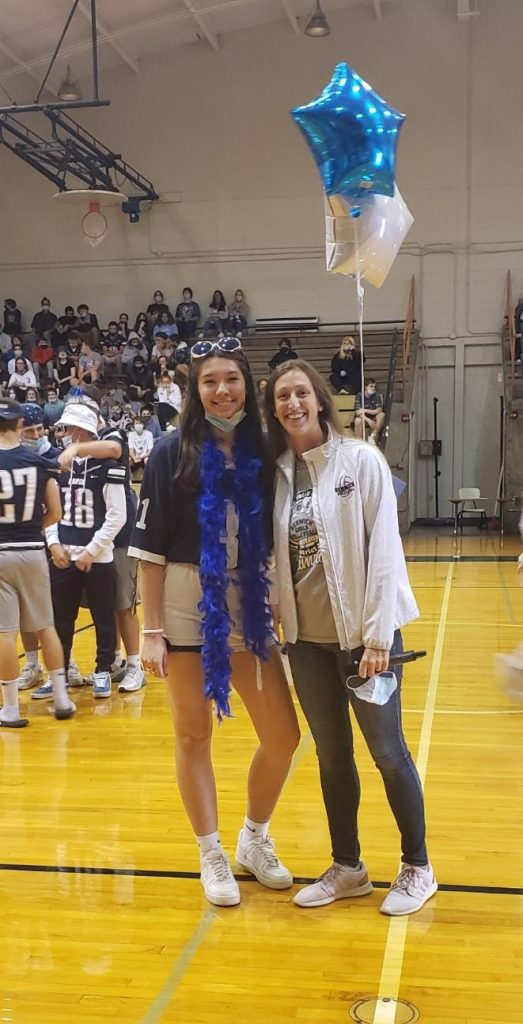 The accomplishments on the volleyball court include a maxpreps.com Pennsylvania Athlete of the Week for the sport earlier this season.
Cecelia is the daughter of Ed and Annette Isenberg of Berwick.
CENTER CITY PRINT DISTRICT 2 ATHLETE OF THE WEEK
Oct. 25-31: Caleb Kenyon, North Pocono boys cross country. https://nepasportsnation.com/personal-team-success-for-kenyon/.
Oct. 18-24: Karissa Ghigiarelli, Riverside girls tennis. https://nepasportsnation.com/ghigiarelli-back-on-state-title-hunt/.
Oct. 11-17: Molly DeMarzo, Crestwood cross country. https://nepasportsnation.com/demarzo-completes-four-years-of-wvc-regular-season-perfection/.
Oct. 4-10: Ilana Rosenthal, Wyoming Seminary girls tennis. https://nepasportsnation.com/rosenthal-blanked-wvc-opponents/.
Sept. 27-Oct. 3: Logan Paczewski, Dallas boys golf. https://nepasportsnation.com/paczewskis-eagle-launched-rally/.
Sept. 20-26: Emma Watchilla, Wyoming Seminary field hockey. https://nepasportsnation.com/virginia-commit-has-sem-rolling/.
Sept. 13-19: Krista Jones, Elk Lake girls cross country. https://nepasportsnation.com/jones-runs-alternate-paths-to-success/.
Sept. 6-12: Ron Prislupski, Holy Cross boys soccer. https://nepasportsnation.com/prislupski-doubles-up-on-hat-tricks/.
Aug. 30-Sept. 5: London Montgomery, Scranton Prep football. https://nepasportsnation.com/montgomery-sprints-to-award/.
Aug. 19-29: Chloe Sipe, Elk Lake girls golf. https://nepasportsnation.com/preparation-paid-off-for-sipe/.
OTHER WEEKLY HONOREES
Honor Roll: https://nepasportsnation.com/district-2-honor-roll-11/.
Key Contributors: https://nepasportsnation.com/key-contributors-11/.