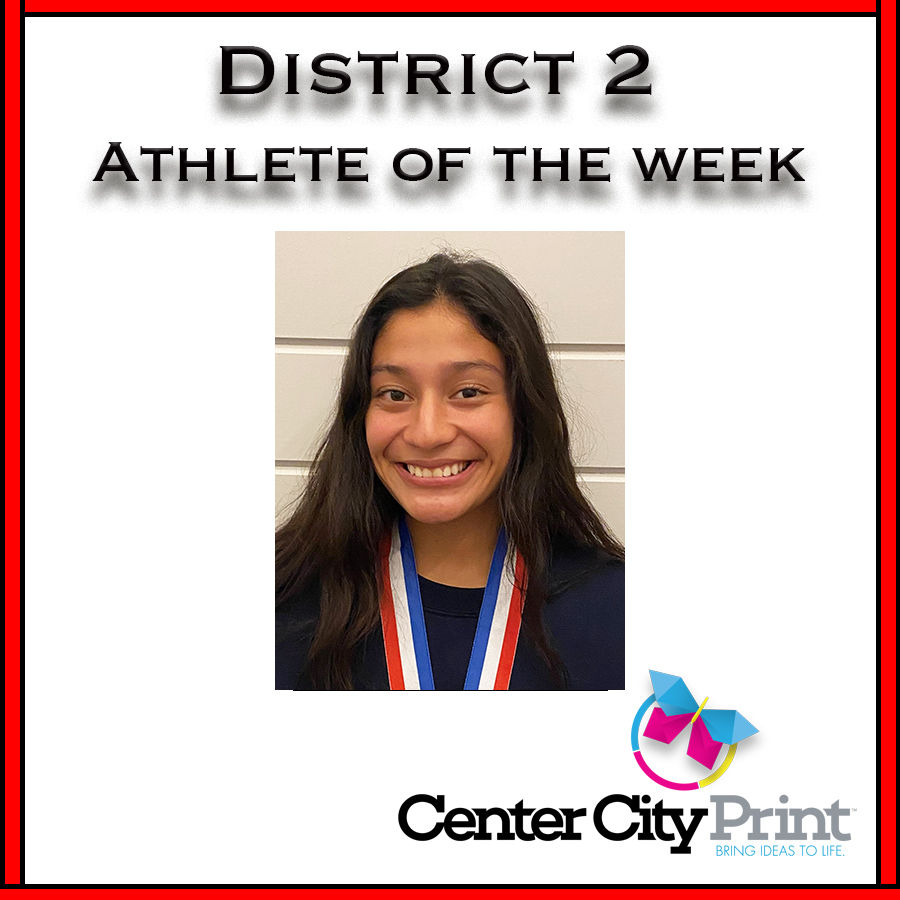 By Tom Robinson, NEPASportsNation.com
Ella Barbacci was introduced to her sport shortly after she was introduced to her new country and her family.
"I came over from Guatemala because I was adopted and, the next day, my mom took me to a district championship, I think it was against Lake-Lehman," Barbacci said. "Ever since then, I've pretty much had a stick in my hand.
"That was when I was two years old."
While growing up in Harveys Lake with her parents, Doug and Kim, Barbacci was often there to watch Wyoming Seminary pursue district and state championships with Kim serving as assistant alongside coach Karen Klassner.
Ella Barbacci developed her stick skills waiting for her turn to be part of the record-setting program.
Those skills – a viciously hard shot and much more – were on display in this year's Pennsylvania Interscholastic Athletic Association state tournament, including in the first two rounds when she produced back-to-back hat tricks.
The hat tricks helped earn Barbacci recognition as the Center City Print District 2 Athlete of the Week for the time period of Nov. 8-14. Barbacci has since added three more goals as the Blue Knights extended their record run of PIAA state championships to four with victories in the last two rounds of the tournament.
With Barbacci leading the way from her offensive center midfield position, the Blue Knights were at their best offensively in the state tournament. During a time when goals are supposed to be tougher to come by, they matched their regular-season scoring average of precisely six goals per game.
"I think that one of the biggest things right now is that our passing is doing exceptional well," Barbacci said in an interview before the state final. "We know exactly where each other are. We pass at the right time.
"That's one of the biggest things we're doing is finding the open player and passing it to them instead of to the other team or out of bounds."
The Blue Knights were never more dangerous than when those passes resulted in a chance for Barbacci, an early commit to play National Collegiate Athletic Association Division I field hockey at the University of North Carolina, to wind up to drive a shot on goal.
"That's been one of my biggest strengths," Barbacci said. "I used to practice it every single day before practice. I had three drills that I do. Every practice, I do 20 goals.
"That's pretty much how I got my drive down."
Carrying that shot into game situations requires occasional refinement. Barbacci credits Margaret Kerrick, another assistant coach, will helping her make more consistently solid contact recently by avoiding the tendency to raise her head.
"One of the biggest things with field hockey players is they always want to see if they score on a corner or an open shot," Barbacci said. "They always want to look up after they hit the ball to see if it goes in the cage. That's what I had started doing and my ball was getting topped or going in the air.
" … (Kerrick) gave me advice to imagine that I was just passing to Emma (Watchilla) up the field. So, I already knew where it was going and that helped my shot a lot.
"The two things I have going for me now are just keeping my head down and shooting when I have the opportunity, not waiting and trying to get to the perfect option."
Barbacci said that exact thought was in her head on any early blast that helped start her state tournament scoring spree. She added to team-leading totals, finishing the state title run Saturday with 46 goals and 23 assists in 24 games this season.
"It's just so exciting to be on this team that wants to win so much and has so much potential," Barbacci said. "There is just so much energy running through everybody on the team.
"It is unbelievable that you could go four times in a row to get a state championship. There is some pressure on us, but we just take that pressure and we use it as motivation."
Barbacci is the third Wyoming Seminary female athlete – all members of state championship teams – to be honored in the first dozen Center City Print District 2 Athletes of the Week. Teammate Watchilla was selected earlier this season as was tennis play Ilana Rosenthal.
CENTER CITY PRINT DISTRICT 2 ATHLETE OF THE WEEK
Nov. 1-7: Cecelia Isenberg, Berwick. https://nepasportsnation.com/isenberg-leads-berwick-repeat-by-berwick-girls-volleyball/.
Oct. 25-31: Caleb Kenyon, North Pocono boys cross country. https://nepasportsnation.com/personal-team-success-for-kenyon/.
Oct. 18-24: Karissa Ghigiarelli, Riverside girls tennis. https://nepasportsnation.com/ghigiarelli-back-on-state-title-hunt/.
Oct. 11-17: Molly DeMarzo, Crestwood cross country. https://nepasportsnation.com/demarzo-completes-four-years-of-wvc-regular-season-perfection/.
Oct. 4-10: Ilana Rosenthal, Wyoming Seminary girls tennis. https://nepasportsnation.com/rosenthal-blanked-wvc-opponents/.
Sept. 27-Oct. 3: Logan Paczewski, Dallas boys golf. https://nepasportsnation.com/paczewskis-eagle-launched-rally/.
Sept. 20-26: Emma Watchilla, Wyoming Seminary field hockey. https://nepasportsnation.com/virginia-commit-has-sem-rolling/.
Sept. 13-19: Krista Jones, Elk Lake girls cross country. https://nepasportsnation.com/jones-runs-alternate-paths-to-success/.
Sept. 6-12: Ron Prislupski, Holy Cross boys soccer. https://nepasportsnation.com/prislupski-doubles-up-on-hat-tricks/.
Aug. 30-Sept. 5: London Montgomery, Scranton Prep football. https://nepasportsnation.com/montgomery-sprints-to-award/.
Aug. 19-29: Chloe Sipe, Elk Lake girls golf. https://nepasportsnation.com/preparation-paid-off-for-sipe/.
OTHER WEEKLY HONOREES
Honor Roll: https://nepasportsnation.com/district-2-honor-roll-12/.
Key Contributors: https://nepasportsnation.com/key-contributors-12/.